By Bjorn Fehrm
18 Jan 2015: As part of the preparations for the Airbus A321LR article 15 Jan. we saw a need to clarify with Airbus the production configurations for A321neo. There had been several iterations of what will be produced come mid-2018 when the A321neo variant is scheduled to roll off the FALs at Airbus in an enhanced Airbus Cabin-Flex (ACF) variant.
This variant features a three-door pairs layout that allows a raised max passenger limit by virtue of displaced door three and an addition of a second overwing exit. Recent media articles have suggested that both the initial four-door variant as well as the three-door variant would be available.
When we were briefed by Airbus in October on what today is launched as A321LR we were told this variant would be built with the enhanced ACF fuselage. Further we were told there would only be one structural version of the aircraft incorporating the 97t versions structural enhancements. This then raises the question, would Airbus produce two variants of A321neo?
We have now got the answer from Airbus. First our question: Is the four-door fuselage still orderable in A321neo version come 2018?
Airbus: We can offer the four-door configuration for the A321neo if the market requires it. There are today more than 1,000 A321s in service and more than 2,300 have been ordered. So the four-door A321 fleet will be very important by 2018. But there are a lot of benefits associated to A321neo ACF, including full cabin layout flexibility, so our customers will move to ACF progressively as it becomes available.
The AFC mentioned here is Airbus Cabin Flex, the new fuselage concept that Airbus has made to allow the A321neo to carry up to 240 passenger, Figure 1. It deletes the second door pair, moves the third doors further back and offers up to two overwing exits.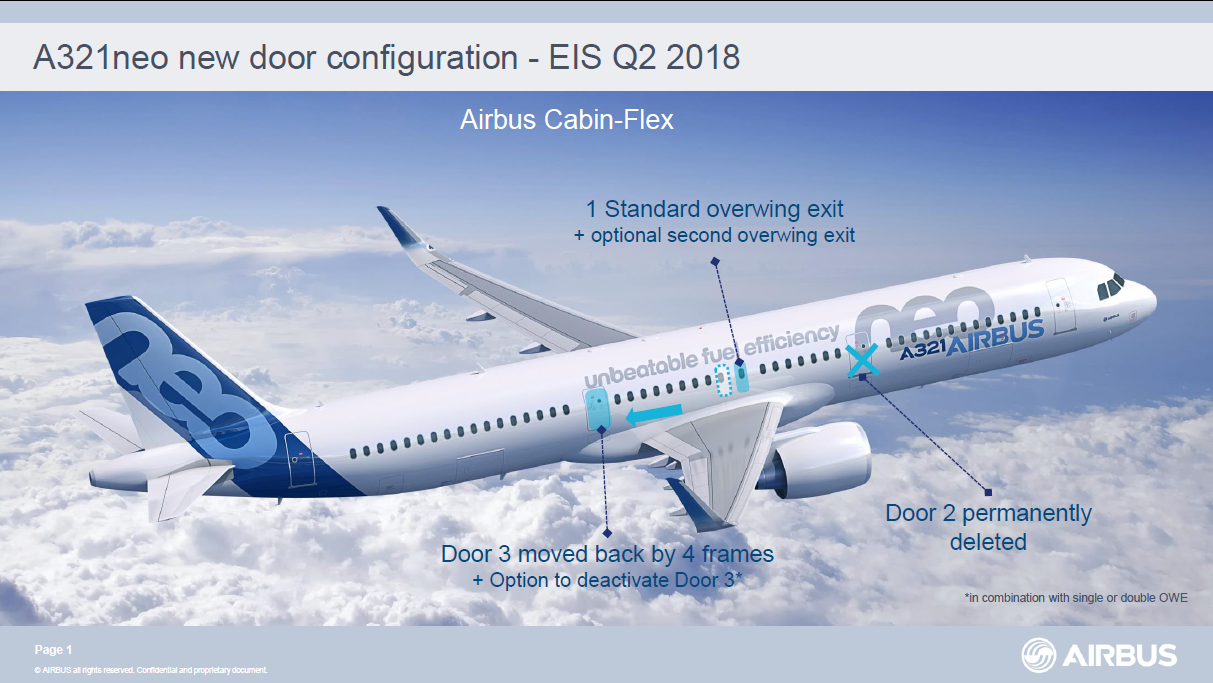 Figure 1. Airbus Cabin-Flex, ACF, for A321neo. Source: Airbus.
The answer from Airbus clarifies that ACF or Airbus Cabin-Flex will then be the new standard for A321neo going forward from 2018 as it brings several advantages. It enables a larger exit limit of up to 240 passenger when operators orders it with the second overwing exit. It also does away with the second doors just ahead of the wing, which in practice divides the aircraft in an often to cramped premium section between doors one and two. With doors two eliminated, the operator has larger freedom where to stop any premium cabin and start the next cabin segment.
Figure 2 show A321neo Cabin-Flex with an all economy layout compared to the traditional A321neo four-door layout which will be the initial production version from 2016.
A321LR will be available 2019 and then the AFC fuselage will have been in production a year. As we were briefed, the A321LR will only be offered in this version of the fuselage.
We were told that the elimination of door two brings such weight advantages that the extra strengthening of the A321LR structure that will be necessary will not increase the the aircraft's empty weight compared to a four-door variant. Airbus can thereby rationalize the build standard for A321neo so that for AFC versions there will only be one version of the aircraft which has the stronger LR structure for all variants of A321neo.
A320 production rates.
Airbus also told us Tuesday they will keep the production rate steady at 42 per month over the ongoing transition from ceo to neo. As the A320neo production increases the combined ceo and neo production will ramp to 46 per month during 2016. The total cross over from ceo to neo will take three years, i.e. into 2017.
As Airbus has more visibility how this cross over will work they will take a decision to ramp the production further, said Airbus CEO Fabrice Bregier. This visibility and therefore decision could come later in 2015, as Airbus has realized they need to increase production to cope with the backlog of orders. "But right now is not the time for such a decision," according to Bregier. "The sensitive supply chain shall be left to do the ceo to neo crossover without disturbances."
Our sources in the supply chain indicate that Airbus has alerted them to be ready to go to 54/mo in 2018.