15 Jan 2015: Airbus officially launched what to date has been called A321neoLR as the A321LR at their annual press conference Tuesday. The former A321neoLR name was formed by Leeham News on 21 Ocober 2014 when we could reveal the existence of a A321neo variant which Airbus had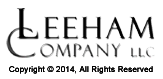 started to present to airlines at the time. The final name kept the LR attribute used in the article to distinguish the longer range variant from the standard A321neo.
The A319 has used the LR designation but its use has been limited. The suffix is more commonly identified with Boeing, used as it is with the 777-200LR. Boeing has also commonly used the ER for extended range like 777-200ER, 737-900ER and 777-300ER.

Airbus has traditionally not given more capable versions a special suffix, the aircraft has been named A330-300 in their 3000nm version as well as 6000nm. Sometimes one has seen an unofficial HGW for Higher Gross Weight or A340-300E for Enhanced but not ER or typically LR. The A321LR is a 97t version intended to brand an aircraft variant that takes on the Boeing 757.
What is in the LR?
To understand what is behind the LR suffix, we will go through the process of adding range to an A321neo just like Airbus did. We will use our proprietary model to change parameters and see the results. This will brings us in steps to the final specification for the A321LR.  It is a bit more involved than just adding fuel but we will take it in steps and when through we have also experienced what Airbus has been through over the years as they have gradually extended the capabilities of the A320 range and what airlines discuss with them when they sit down to understand if A321LR is something for them.
Extending the range of A321neo
A standard A321, whether it is ceo (current engine option), or neo (new engine option), is limited in range at just about any cabin and passenger combination by its internal fuel capacity (all in the wings). If we use the OEM "show room" or brochure cabin configuration of 185 seats divided over 16 premium seats (short haul first class recliners at 36 inch pitch) and 169 economy seats (standard economy at 32 inch pitch) and the highest standard weight variant at 93.5t, then A321neo would have a range of 3000nm. A321neo press releases and presentations says 3600nm but there is a caveat in there which is called extra tanks.
Here is how it works
When we have loaded our 185 passengers on the 93.5t A321neo, we fill the wings with fuel for our trip. At 86t, the fuel guy comes onto the intercom and says "tanks are full." We look at our load-sheet and see we have a whopping 7.5t still to our Max TakeOff Weight (MTOW). We have a fully booked flight (185 pax + bags payload at the OEM standard weight of 16.7t) so we can't add any more passengers but ideally we would have wanted to add more payload in the form of cargo. As our 2700nm flight due to headwinds needs the 3000nm range we can't take cargo even though the passenger bags have only taken eight of our 10 LD3-45 positions. We need to fly the aircraft at 86t to get the 3000nm still air range for the day. This is called that the aircraft is fuel limited, i.e., the tank volume limits its use at high payloads and long range.
The way to extend the range of our A321neo is then to add fuel tankage in the form of  "Additional Center Tank" or ACTs in the cargo bays.  Each of these tanks take the place of an LD3-45 and adds 2990l or 2.4t of fuel.
So let's assume that we need to fly our A321neo a bit longer. To do that, we add one ACT in the rear cargo hold. The first thing that happens is that our empty weight increases with 0.6t. The ACT only weights 0.4t each but the base installation kit with plumbing, pumps, safety fire wall, etc., takes another 200kg. This extra weight carves into our useful payload (passengers + cargo) on shorter haul so we would only do this modification if the aircraft would be used a lot for long haul at up to the range limit. On long hauls, we know we reach fuel before weight limits so we can add the tank without weight worries.
For the same flight our tanks would now be full at 88.8t, so the aircraft is still fuel limited but now has a range of 3400nm. We can now take on longer destinations or we can trade fuel for more payload. The only problem is that we now have only one cargo position left after passenger bags are loaded. Typically one LD3-45 position adds 0.5t cargo, so there is no large extra revenue source from cargo in this case.
Should we want to fly even longer we add another tank and we would have our limits at 91.5t and 3800nm, still fuel limited at two ACTs in an OEM "show room" spec. case.
Actual airline cabins leads to A321LR
Everyone who has bought a car and looked at the brochure weight and then weighed the delivered car knows there is a large difference between the figures. Airplanes are no different.  The example above assumes an OEM standard cabin with typical short range premium seats, very basic galley and entertainment equipment and no optional equipment like extra avionics or on-board WiFi internet. With such a configuration the A321neo empty weight is just above 50t. Depending on the airline this will increase to close to 55t in a real case when premium seating, modern IFE, WiFi and catering equipment is included with other aircraft options. This means the above discussion gets pushed up four tonnes and we start to hit our MTOW limit before we have the fuel guy telling us the tanks are full, our aircraft is now weight limited.
This is what Airbus has been working on with the airlines since the summer. They knew they had to get a realistically configured A321neo to fly minimum 3500nm reliably to take on long range 757-200 missions. To do that they needed to fly still air distances of around 4000nm with 15-18t of passengers (160-200 passengers with bags) and still have room for 25t of fuel in the aircraft to get flight times of 8 to 9 hours. This all adds up to a max takeoff weight of 80t plus payload, and 95-98t MTOW is needed.
A321LR capabilities
With our trip through the realities of the Airbus A321neo, we have learned the different trades that have to be considered for an airline that buys a A321LR for Trans-Atlantic missions. A big influence will be the cabin and optional equipments choices. Airbus advertises the A321LR at launch as 16 business class (36 inch pitch) and 190 economy (30 inch pitch) for a total of 206 seats. Our model shows that the empty weight of the A321LR has to stay below 52t for this to work, so Airbus assumes a typical "OEM show room" configuration with very basic assumptions for seat weights, IFE, galley equipment, aircraft options, quite different from the typical Boeing 757-200W configurations we compared with from Delta Air Lines and United Airlines in October.
We can also see that Airbus has assumed non LD3-45 loaded passenger bags. The bags simply does not fit for 206 passengers in a containerized concept with normal assumptions for bags per passenger and bags per container. It requires nine containers free and we would only have seven after the three fuel tanks have been installed. With bulk-loaded bags, including using the bulk cargo area, the bags for 206 passengers will fit with a bit of room to spare.
Summary 
By using our model we have reproduced some of the iterations that Airbus design group has gone through to reached the base specification for A321LR. We now also know the trades there are when weighing things like premium business seats (which weigh as much as three times the premium seats assumed by Airbus in the base specification) versus economy seats, versus extra tanks and what has to be considered for cargo + bags storage concepts. This round robin optimization discussion is nothing unique for the A321LR. This is the practical process for any configuration of an airliner.
In the end, both examples of configurations that has been discussed are realistic, typical mainline carriers would tend towards our October examples (162 seats in lie flat business; premium and standard economy) whereas low cost carriers might tend more towards Airbus launch example.
Finally, Boeing on Tuesday tried to make the case that Airbus is merely "catching up" to the 737-9. As our previous analyses have shown, the 737-9 is inferior to the A321neo and then-proposed A321neoLR for long range stretching.
Boeing on Tuesday said a 737-9 BBJ with three additional tanks has a range of 6,000 nautical miles. This shows how disturbed Boeing is by the fact that Airbus could cover a large part of the segment they had identified as a starting point for their next generation small airplane with a further refinement of an existing A320. The issue is of course airliner-to-airliner, not BBJ-to-airliner. In the former, Airbus has the advantage, and sales figures bear this out: the A321neo is outselling the 737-9 by a ratio of 2.6:1.