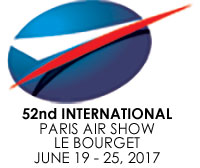 June 23, 2017, © Leeham Co.: Although Boeing ran away with the Paris Air Show orders, commitments and headlines, Airbus actually had a respectable showing in a down year.
Airbus announced orders and commitments for 326 aircraft. Twenty of these were wide-bodies, compared with 56 for Boeing. The balance were members of the A320ceo/neo families.
For all the criticism of Boeing's conversion of 199 737 MAX 8/9s to the MAX 10, Airbus converted 15 A320ceos to A321neos from CDB Leasing.
Outlook for 2017
At the half way point in the year, Airbus s running well behind previous air show years, which is not news.
John Leahy, COO-Customers, acknowledged early this year that hitting a 1:1 book:bill will be tough and may be tough for the next few years.
Although the first half performance implied sales of about 652 if the second half is similar, this is below target deliveries. Furthermore, 65 of the commitments are from two Iranian airlines for which US approval is needed because of the US content.
The rest of the year may come and go without all of the 182 commitments announced being firmed up.