By Bjorn Fehrm
July 27, 2017, ©. Leeham Co: Airbus Group presented its 2Q2017 results this morning. The result for the first half and the full year of 2017 is decided by A320neo engine deliveries.
Out of a planned 200 A320neo deliveries for the year, Airbus could deliver 54 aircraft during the first half, with 35 completed aircraft waiting for engines on the Airbus tarmac.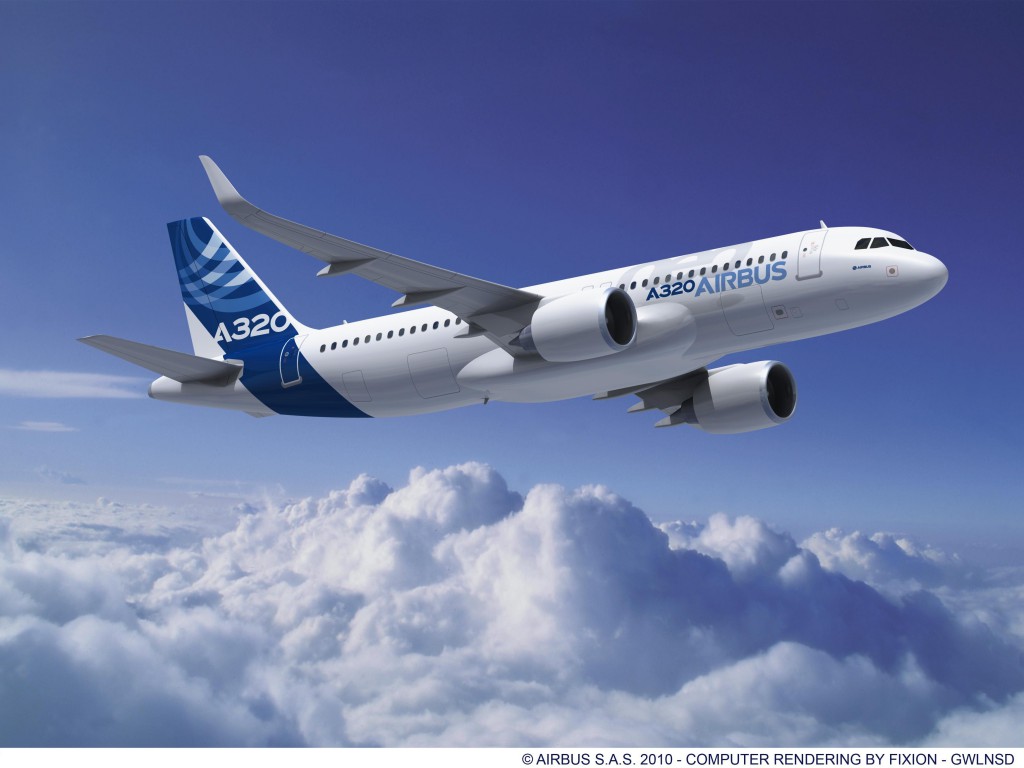 Group results
The Airbus revenue and profit for 1H2017 was down to €28.7bn (€28.8bn) and €1.1bn (€1.7bn), partly because of divestment of Defense electronics in the period.
Commercial aircraft dominates the group with 75% of revenue, at €21.8bn. The helicopters business has made progress with sales picking up and a lifted ban on Super-Puma (H225) flying from Norway and UK. Revenue was €2.6bn.
Defense is business as usual at revenue of € 4.6bn, except for the group's problem child A400M. Harald Wilhelm, the group CFO, cautioned that needed write-offs could be as large for 2017 and 2018 as for 2016 (€1bn). It all depends on the ongoing negotiations with the A400M customer group.
Group guidance for 2017 was reissued but with a clear caution that it will depend on A320neo engine deliveries catching up.
Aircraft programs
A320
Airbus planned to deliver 200 A320neo during 2017. This is still the target after a first half with only 54 deliveries. The problem is Pratt & Whitney (PW) cannot deliver engines to Airbus at the same time as it changes engines with issues in the field.
The Pratt & Whitney engine issues are under intense rework. Airbus said they will judge the GTF readiness for service by the airlines' experience rather than PW's assurances.
The successful delivery of 200 A320neo for 2017 will depend on PW's delivery capability.
CFM's LEAP engine deliveries are on plan and the engines experience a normal level of teething problems in service.
A330
The engines for the A330neo are now in Toulouse, with first flight scheduled after summer holidays in September. A330ceo deliveries are running to plan at six per month.
A350
The deliveries are running well with a fast reduction in traveled work. The hiccup in the quarter was the outright cancellation of four produced Qatar Airways A350-900.
Talks are ongoing with Qatar regarding the fate of the aircraft. Solutions could be revised pricing and subsequent delivery, or rescheduling (and reequipping) of the aircraft for another customer.
The four finished aircraft stays in inventory and are therefore missed in cash flow, revenue and profit for the quarter.
Flight tests of A350-1000 is progressing well. First delivery is end of year as planned .
A380
Airbus will lower the production rate from 12 aircraft per year to eight by 2019. The lower production rate "will not materially affect Airbus results" according to Wilhelm. Intense work is ongoing to reduce the fixed costs of A380 production.
A400M
Eight (six) A400M were delivered during 1H2017. Airbus says the negotiations with the six Nations customer organization OCCAR are held in a constructive atmosphere. No negotiation results were revealed. Further write-offs will depend on negotiation results.