By Bjorn Fehrm
December 13, 2017, ©. Leeham Co: Air France-KLM, or really Air France, has after a long dialogue with its trade unions set up Joon, a new LCC operation in the group. The new airline flew its first flight, Paris Charles de Gaulle (CDG) – Barcelona, on December 1st.
Air France-KLM has already an LCC daughter, Transavia. So why Joon?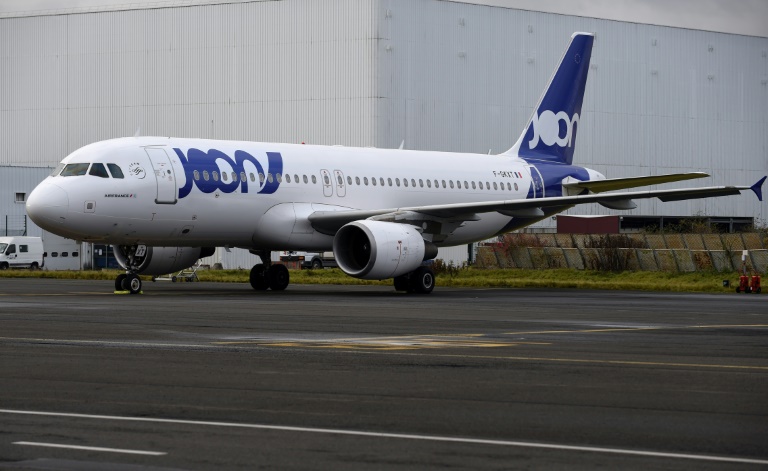 The motivation for Joon
When Air France and KLM merged 2004, KLM had the year before acquired 100% of Transavia, its charter and low-cost daughter.
Gradually, Transavia expanded its Dutch hubs to France, with hubs at Orly and Strasbourg. Air France-KLM created in autumn 2014 Transavia Europe, the new group-wide LCC. The idea was to expand Transavia to one of the five leading European LCCs, transporting 20m passengers with 100 aircraft by 2019.
The powerful Air France pilot union, SNPL, immediately went on strike. Transavia Europe would take over Air France routes and by it, Air France pilot's jobs. Continuous strikes forced the Air France management to the negotiation table.
SNPL could not accept the fast expansion of Transavia. It challenged the plans of the Air France-KLM board and its CEO, Alexander de Juniac, to turn Air France around by lower cost operations with a larger Transavia as a vital part. It came to violent disagreements with the unions of Air France in the Spring of 2016.
De Juniac announced he was leaving in early April 2016. He was the new head of IATA.
The new CEO, Jean-Marc Janaillac, joined July 2016. He gradually realized the Transavia way forward would not work for the Air France part of the group. The SNPL was too powerful.
Gradually, Janaillac got SNPL to understand something needed doing. Many of Air France's routes could not be served economically. The most unprofitable routes had closed and Air France's market shares dwindled.
He got the SNPL to accept the creation of a new company, Joon. It would fly Air France aircraft, piloted by Air France flight crews, working under Air France terms and conditions.
The rest of the company, including cabin crew (whose Air France union wasn't as strong as the SNPL) would be hired at LCC conditions.
Joon was formed 29th October 2017 and started operation 1st December 2017 with an Air France A320 from CDG to Barcelona.
Joon's network
Joon initially flies from CDG to Barcelona, Berlin, Lisbon and Porto (Portugal). From the 25th of March 2018, Joon adds Rome, Naples, Oslo and Cairo.
Later in the spring, Joon will add long-haul routes to Fortaleza (Brazil), Mahé (Seychelles), Cape town and Teheran. These will be flown with four Air France A340-300.
Joon's target group is the young generation. Cabin crew will serve in slacks and sneakers. Entertainment on long-haul will be by Wi-Fi and Bring-Your-Own-Device (BYOD).
As Joon will replace or revive Air France routes, there will be business and premium economy offered on the long haul flights.
Joon's fleet
Joon will operate with Air France A320s and A321s at first. Long haul will be served with Air France A340-300s with Air France A350-900s joining the fleet in 2019.
Initial fleet will be 18 A320 series and four A340s, gradually replaced with 10 A350s. This compares with the Transavia's present fleet of 54 Boeing 737-800s and eight 737-700s.