By Bjorn Fehrm 
January 09, 2018, ©. Leeham Co: Boeing announced record airliner deliveries for 2017 of 763 jets today, leading the industry for the 6th year running. Net orders of 912 aircraft gave a Book-to-Bill of 1.2. Airbus, which announces next week, is expected to have delivered 700 jets but to top Boeing for orders.
Randy Tinseth, Vice President Marketing for Boeing, expects the positive trend to continue. "The market was strong 2017 and we see no change for 2018. Our customers transported record passenger numbers, at record load factors and with record profits. We don't see airliner demand weakening" said Tinseth in a call with media.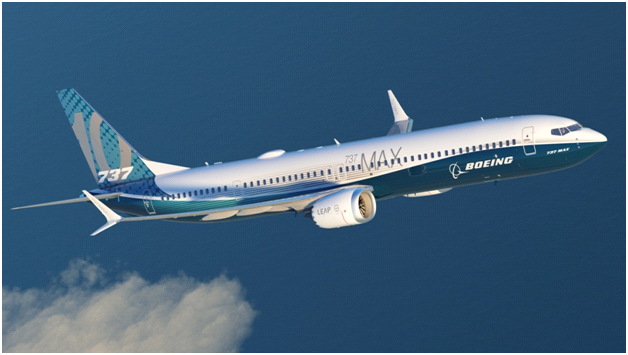 Boeing's strong year
"The market for civil airliners show no signs of slowing down," said Tinseth. "We forecast a worldwide GDP growth of +3% for 2018 and a travel growth of 5.5% to 6%. This growth is throttled by aircraft deliveries. We have load factors at record levels and we can't see how the underlying travel demand for 2018, which is higher than 6%, can be absorbed by a still higher utilization of the airlines' fleets. The result is, travel is limited by aircraft deliveries."
"Our customers had a good 2017, with record profits. The world's airlines made more combined profits for the last three years then they did in the 30 years before," said Tinseth. "With world travel at a constant 6% to 7% increase and our customers at record profits, we will have to analyze how we fulfil demand for aircraft. We have decided to increase the MAX rate from 47/month last year to 52 this year and 57 from 2019. We might have to revisit this. Our rate increase of 787 to 14/month for 2019 is secured. This is the highest rate ever for a widebody."
"Our 737 MAX was the sales and delivery leader for the year at 745 net orders and 529 deliveries," continued Tinseth. "Our widebodies were also strong with 136 deliveries for the 787 and 94 orders. In total, we delivered 238 Widebodies and got orders for 167. What is also encouraging is the cargo market growing with 9% for 2017 and 2018 also looks good".
Weak models
The only question marks in the Boeing lineup remains the 737 MAX 7 and the 747-8 Freighter. Tinseth would not be drawn on the orders and deliveries for the MAX 7, he only underlined the segments importance for Boeing in its fight with competitors like Bombardier's CSeries.
For the 747 freighter, he expected the turn in demand will wait until the widebody replacement cycle starts around 2022.