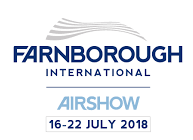 July 17, 2018 (c) Airfinance Journal: Day two of the Farnborough air show saw David Neeleman's new US airline commitment for 60 Airbus A220-300 aircraft, a story that was first revealed by Airfinance Journal on 11 June. Embraer announced commitments for  270 aircraft from six customers.
Aircraft announcements:
Vistara agreed to purchase six Boeing 787-9 aircraft and take options on a further four. The Tata-Singapore Airlines joint venture is the first Indian customer for the 787-9.
Aviation Capital Group (ACG) took its Boeing 737 Max orders to 100 with an additional order for 20 Max 8s. Boeing will confirm the order on its website "once all contingencies have been met".
David Neeleman's new US airline signed a memorandum of understanding (MoU) for 60 Airbus A220-300 aircraft. Deliveries will begin in 2021.
Level ordered two Airbus A330-200s for delivery in 2019. IAG's low-cost, long-haul subsidiary has now ordered seven of the type.
An existing customer of Airbus signed an MoU for 25 A321neos and 75 A320neos. The unnamed customer has already placed orders for the type.
Air Lease ordered three Boeing 787-9s and 20 737 Max 8s. The lessor also signed commitments for 55 additional Max 8s.
Peach Aviationconverted an order for two Airbus A320neos to two A321LRs. The Japanese carrier becomes the first Asian customer for the long-range variant of the A321neo.
Volga-Dnepr signed a letter of intent (LoI) for 29 Boeing 777 Freighters and confirmed an order for five 747-8Fs. The 29 777Fs are for the company's UK-based operator, Cargo Logic Air.
An undisclosed customer agreed to purchase eight Airbus A350-900s.
Aeroperu signed an LoI for the purchase of an unspecified number of Sukhoi SSJ100 aircraft. The airline is a planned subsidiary of Peruvian Airlines that plans to start flights in the 2020s.
Nordic Aviation Capital signed a LoI for three Embraer 190 aircraft.
Azul Linhas Aéreas Brasileiras signed a LoI for a firm order of 21 E195-E2 aircraft. This order is additional to an order for 30 E195-E2 jets signed by the airline in 2015, which will raise Azul's total order to 51 Embraer E2 aircraft. Azul will receive the first aircraft in 2019.
Helvetic Airways has a LoI for 12 E190-E2 and purchase rights for a further 12 units, with conversion rights to the E195-E2. The first 12 E190-E2 aircraft will begin replacing Helvetic's five Fokker 100s and seven E190s, starting in late 2019 and completing in autumn 2021.
Mauritania Airlines placed a firm order for two E175s that will deliver next year.
Republic Airways signed a LoI for a firm order of 100 E175, with the right to convert to E175-E2 aircraft, and purchase rights for an additional 100 E175 aircraft.
Wataniya Airways signed a firm order for 10 E195-E2 aircraft. The contract also includes 10 purchase rights for the same model, bringing the total potential order to up to 20 aircraft.
An undisclosed customer from Spain signed a firm order for three E195-E2s and two options.
Engines announcements:
Aviation Capital Group (ACG) selected CFM LEAP-1A engine to power 10 Airbus A320neo-family aircraft on firm order. It also selected the LEAP-1B to power 20 new Boeing 737 Max 8s.