July 19, 2018, (c) Airfinance Journal: Announcements at today's show followed the same pattern as earlier in the week a fair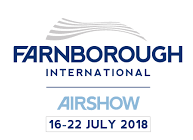 amount of undisclosed orders. The first three days of the air show saw 292 aircraft orders undisclosed.
Of today's total, undisclosed orders represented 125 Airbus and Boeing aircraft, while AirAsia X, Hawaiian Airlines, Vietjet and lessor Novus Aviation Capital announced commitments for 108 aircraft.
Aircraft announcements:
An unidentified customer has signed a memorandum of understanding (MoU) for 10 Airbus A320neo aircraft.
An unidentified customer reached an agreement for an additional 100 Boeing 737 Max aircraft.
Vietjet has signed a MoU for 50 additional Airbus A321neo sale aircraft.
Hawaiian Airlines finalised an order for 10 Boeing 787-9s, which also includes purchase rights for 10 additional 787s. The US carrier announced in March that it had selected the 787-9 to serve medium to long-haul routes, signing a letter of intent.
Novus Aviation Capital announced its first direct agreement with Boeing for up to four Boeing 777-300ERs.
Boeing announced two undisclosed carriers for 15 Boeing 787-9s. One carrier is a 787 operator while the second carrier will become a new 787 customer.
AirAsia X placed an order for an additional Airbus 34 A330-900neo aircraft.
Engine announcements:
AirAsia X selected the Rolls-Royce Trent 700 engine to power its 34 Airbus A330neo aircraft.
China Aircraft Leasing Company (CALC) selected the CFM International's LEAP-1A engine to power 17 firm Airbus A320neo family aircraft and up to 50 options. In addition, the leasing company finalised an order for CFM56-5B engines to power three firm A320s and nine options for the model.
Goshawk Aviation placed a firm order for CFM International LEAP-1B engines to power 20 new Boeing 737 Max 8s.
CALC signed a contract for Pratt & Whitney engines to power 18 firm A320neo family aircraft.
Air Transat selected Pratt & Whitney GTF engines to power 17 firm-order A321neo family aircraft: two A321neo and 15 long-range A321LR aircraft. All aircraft will be leased from AerCap. Aircraft deliveries are scheduled to begin in 2019.
Pratt & Whitney announced that the Pratt & Whitney GTF engine will power up to 60 Airbus A220-300 aircraft ordered under a memorandum of understanding by US start-up airline backed by David Neeleman. The first aircraft is scheduled to be delivered in 2021.