Subscription Required
By Vincent Valery
Introduction  
Dec. 7, 2020, © Leeham News: Since the beginning of the COVID-19 outbreak, numerous carriers have either ceased operations or gone into court-supervised restructurings. Among those undergoing restructurings are the world's two largest low-cost long-haul airlines, AirAsia X and Norwegian Air Shuttle.
Both carriers were in a precarious financial condition before the pandemic. Their troubles contrast with the financial solidity of some major low-cost airlines, including Ryanair and Wizz Air.
IAG closed its Level base in Paris Orly, while Lufthansa ceased SunExpress Deutschland's operations. NokScoot, a joint venture between Singapore Airlines and Nok Air, also ceased operations after years of losses.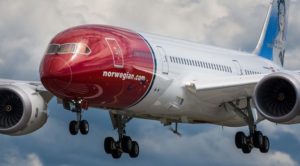 Before the COVID-19 outbreak, Primera Air ceased operations in 2018. Wow Air and XL Airways folded in 2019. Along with AirAsia X's and Norwegian's financial struggles, this raises questions about the viability of the low-cost long-haul business model.
LNA looks at the sequence of events that led to four major carriers' failure and the viability of their business models.
Summary
Low-cost long-haul isn't new;
Bringing no-frills to the next level;
Undercapitalized for the level of risk;
When going mainstream does not work;
One certainty and a question mark on viability.