Subscription Required
Introduction
Nov. 12, 2018, © Leeham News: With the first flight of the Airbus A330-800, it's time to take a new look at the status of the A330 program.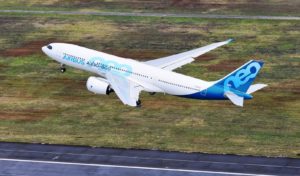 Summary
Additional orders have been recorded, but the skyline remains challenged.
Iran Air's order for 30 ceos and neos is still on the books.
AirAsia X has yet to confirm Farnborough's MOU for 34 A330-900s and reportedly looks for convert some to single-aisles.
Lessors have a big chunk.
To read the rest of the article Login or Subscribe today.