By Dan Catchpole
Feb. 14, 2019, © Leeham News: Commercial aerospace's super cycle is alive and well—and looks to keep going through the foreseeable future. Major suppliers and OEMs, and industry analysts at the Pacific Northwest Aerospace Alliance annual conference are all optimistic about the industry demand. Analysts noted potential concerns, such as a trade war with China, a catastrophic terrorist attack, or an economic shock. However, even the often bubble-bursting Richard Aboulafia, an aerospace analyst and vice president at the Teal Group, said the party likely will keep rolling on for several years more.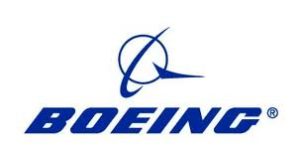 Amid such a sunny forecast, Boeing is weighing whether to overhaul its commercial aerospace business model, said Kevin Michaels, a co-founder of AeroDynamic Advisory.
The company is working to close the business case on a new midmarket airplane (NMA), already dubbed the 797 by industry watchers. The NMA—or, if Boeing does not launch it, then its next single aisle airplane—likely will usher in "the next evolution of the jetliner business model," Michaels said.
The new model, he said, has four key aspects:
Greater vertical integration and in-sourcing work;
Targeted, yet aggressive expansion of services;
Redefining supplier relationships to capture more aftermarket revenue; and
Introducing model-based systems engineering.
Getting vertical
Boeing is pursuing strategic vertical integration, oftentimes around systems. Michaels pointed to Boeing and Safran forming a joint venture to produce APUs as an example of the company's strategy for bringing some production back in house. That is an area that Honeywell has dominated, and which Boeing and Safran do not have substantial background in.
"I think Boeing wants to send a message to the supply base," that it is serious about vertical integration, Michaels said.
Another likely area for Boeing to move into is designing and producing the aircraft operating system, he said. That also includes making flight management systems and flight control systems.
The danger for Boeing is that vertical integration means higher fixed costs and labor costs that would be significant liabilities if the super cycle ended and demand dropped.
New supplier relationships
Cost-cutting is a way of life in Boeing's supply chains. Most of its suppliers have made peace with Partnership for Success, Michaels said.
The rules are changing again, though. If a supplier wants to be on a Boeing aircraft program, it likely will "pay a royalty that is some portion of your aftermarket revenue," he said.
For now, engine makers are immune to Boeing's push to capture more aftermarket revenue, but they too could be affected on the next new aircraft after the NMA, he said.
Growing services
Boeing CEO Dennis Muilenburg has set an ambitious goal of increasing revenue from services to $50 billion in the next few years. Even if they fall short, it still marks a huge and lucrative addition for the company's bottom line.
Model-based systems engineering
Boeing wants to introduce model-based systems engineering (MBSE) to slash engineering development costs and time, Michaels said.
The aerospace giant has been moving toward MBSE at least since the early 2010s. A company article from 2017 explains the paradigm this way:
"Model-based systems engineering intends to centralize all information about the system in a model, often called the 'single source of truth.' The model supports the system's entire life cycle from requirements documentation to validation and verification exercises to maintenance and training purposes, just to mention some. Stakeholders like decision makers and suppliers as well as the development teams can access the model at different views and levels of detail, to access data according to their needs while consistency of the information is guaranteed."
The model-based approach is a move away from document-based engineering, which is much less dynamic.
Boeing considers adoption of model-based systems engineering to be critical to hitting its price target to close the NMA business case, Michaels said.
The NMA's value could go far beyond the confines of a tradition business case, though. "One argument for the NMA is that you implement MBSE, you roll out your new supply chain model with more vertical integration systems responsibility and you have more services capability with more aftermarket royalties," Michaels said. "You figure this stuff out on a lower volume aircraft that is not betting the farm necessarily."
Boeing could then apply its new business model to replacing the 737, he said.
That would mean the NMA is really part of a long-term two airplane strategy, rather than a standalone program, Michaels said.