By Scott Hamilton
March 23, 2022, (c) Leeham News: Airbus is working to make its production lines safe, but will have lower rates than before the coronavirus pandemic caused lockdowns in France and Spain, the CEO said today.
Airbus temporarily shut production lines in these two countries last Monday. Production resume at a low, unspecified rate. He said initially production "efficiency" may be very low.
Guillaume Faury, the CEO, however, pointed to China as perhaps an example to follow with its other lines.
The Tianjin line was shut down for several weeks as the COVID-19 virus spread across China. It recently resumed and is back near the pre-shut down level of 6/mo. Faury said 99% of the employees are back at work.
Chinese airlines are back to 30% of pre-grounding levels.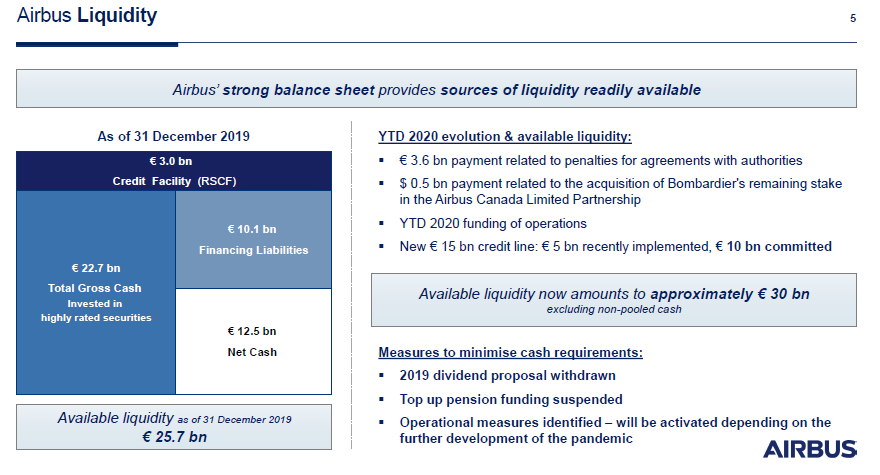 European production
Faury said wide-body demand will be significantly weaker while he expects single-aisle demand to remain stronger. However, he did not provide any new guidance for anticipated deliveries this year. The previous guidance, given only a month ago at the annual financial results for 2019. Airbus' 1Q2020 press conference will be next month, at which time new guidance may be given.
Faury acknowledged that conversations have been held with every customer scheduled for delivery this year. LNA provides an outlook in this post, prepared before today's events.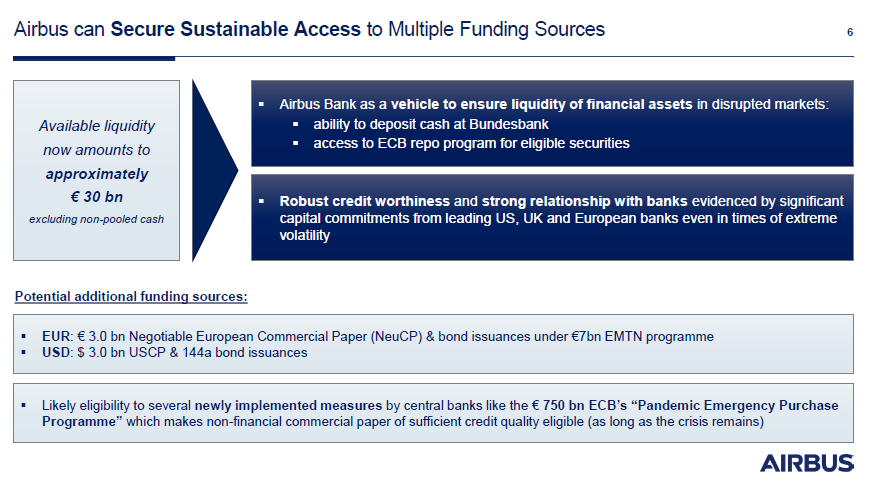 Steps to maintain health
Airbus' four-day production pause in France and Spain allowed the company to engage in deep cleaning and to establish precautions to ensure health safety when production resumes today. Health and safety precautions are being taken at the other production sites in Germany and the US, in addition to broadly across the company.
Faury said so far, no Airbus employee has been diagnosed with the virus.
This contrasts with Boeing, where in the greater Seattle area nearly two dozen workers, most of whom are assigned to the Everett (WA) wide-body lines, were diagnosed with coronavirus. One worker died Sunday.
Boeing so far declined to suspend production at Everett. The 737 MAX production line was halted in January because of the extended grounding of the airplane. Employees at the Renton line have worked at improving efficiencies for when production resumes.
Airbus sent the A330-800 test airplane to China to ship two million masks back to Europe. Faury said most will be distributed to health care workers and hospitals, with some being retained by the company for its workers. More flights are planned.
"We are doing whatever we can to fight this pandemic while keeping our employees safe," Faury said. "We support all government actions to flatten the curve."
Financings
Airbus arranged a new credit facility, which with other actions, gives the company €30bn in liquidity. These actions are detailed here.
Faury said Airbus is not seeking government support. Boeing asked Congress for $60bn for itself and the supply chain, although no public breakdown of how much is for Boeing and how much is for the suppliers has been made.
Airbus has halted discretionary spending and is reining in capital expenditures for "non-urgent" projects. The short-term priority in the next 12 months is to minimize expenses.