Subscription Required
By Scott Hamilton
May 18, 2020, © Leeham News: As airlines park or retire thousands of aircraft, lessors with wide-body airplanes are most at risk.
Single-aisle airplanes are easier to re-lease and more in demand when traffic recovers. Reconfiguration and maintenance costs, if required, are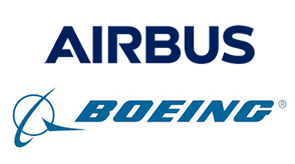 reasonable by aviation standards. Cabin reconfiguration may run up to $1m. Airframe and engine MRO costs for Airbus A320s and Boeing 737s typically are in the low millions, depending on condition.
MRO and reconfigurations costs for wide-body airplanes, on the other hand, can cost more than a new A320 or 737. GE Aviation GE90s on Boeing 777-200LRs, -300s and -300ERs are notoriously expensive. MRO for Rolls-Royce wide-body engines is costly under RR's contract packages.
Reconfiguration costs for A330s, 777s and A380s can run up to $30m, depending on the initial operator and who the second (or third) one will be. Therefore, HiFly did not reconfigure the ex-Singapore Airlines Airbus A380 it acquired after SQ retired the airplane.
LNA analyzed the number of wide-bodies owned by lessors. There are more than 670 Airbuses and more than 600 Boeings.