By the Leeham News Staff
Aug. 5, 2020, © Leeham News: In another demonstration of the negative impact of the COVID-19 crisis, Boeing warned that two flagship airplane programs could face forward losses.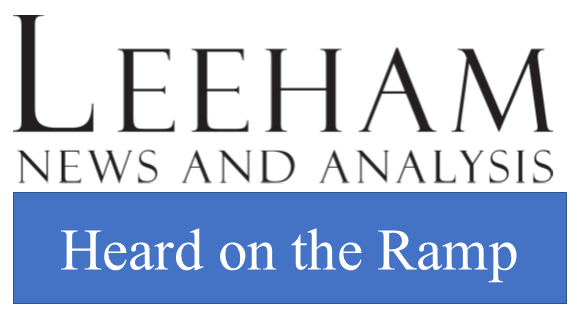 Neither the 787 nor the 777X are in forward loss positions yet. A forward loss means Boeing won't make money on the program.
Despite the 787 incurring more than $30bn in deferred costs, Boeing hasn't taken a write down. The deferred costs have been burning off since 2015. Other programs have been subjected to forward losses, including the 747-8, VC-25 (Air Force One) and the KC-46A tanker.
But with the production reduction of the 787, down to 6/mo in 2021, Boeing now says there is a risk to a forward loss.
10Q Statements
In the Second Quarter 10Q filed last week after the earnings call, Boeing stated:
787 Program
During the second quarter of 2020, we experienced significant reductions in deliveries due to the impacts of COVID-19 on our customers as well as travel restrictions and the temporary suspension of production operations in the Puget Sound area and South Carolina. Pre-COVID-19, we were producing at a rate of 14 per month and had planned to adjust the 787 production rate to 12 per month in late 2020 and to 10 per month in early 2021. Due to the impacts of COVID-19 on customer demand, we are currently producing at a rate of 10 per month and plan to reduce to 6 per month in 2021. As a result of the planned production rate changes, we reduced the accounting quantity for the 787 program by 100 units during the first quarter of 2020. The 787 program has near breakeven gross margins due to the reductions in the production rates and the reduction in the program accounting quantity. If we are required to further reduce production rates or experience other factors that could result in lower margins, the program could record a reach-forward loss in future periods.
 The 777X is the other program Boeing warned could face a forward loss. Accounting blocks aren't determined until the first delivery, which now is set for 2022.
 777 Program
In 2013, we launched the 777X, which features a new composite wing, new engines and folding wing-tips. We have experienced issues in engine design and development on the 777X. The first flight of the 777X was completed on January 25, 2020, and first delivery is now targeted for 2022. The 777 and 777X programs have a combined production rate of approximately 5 per month gradually reducing to 2 per month in 2021. We expect to deliver at an average rate of approximately 2.5 per month in 2020.
Market uncertainties driven primarily by the impacts of COVID-19 are resulting in lower planned production rates and creating significant pressure on the 777X program's revenue and cost estimates. Based on our assessment of the probable range of initial accounting quantities, the 777X does not have a reach-forward loss at June 30, 2020. The level of profitability on the 777X program will be subject to a number of factors. These factors include continued market uncertainty, the impacts of COVID-19 on our productivity as well as impacts on our supply chain and customers, production rate adjustments for other commercial aircraft programs, and potential risks associated with the testing program and the timing of aircraft certification. One or more of these factors could result in a reach-forward loss on the 777X program in future periods.
Overhead absorption
Note the reference to "production rate adjustments for other commercial airplane programs."
For the unfamiliar, one may ask why rates on other programs (in this case, the 787, 747-8 and 767/KC-46A) may affect the 777X program. It's unclear how rates for the 737 MAX, in Renton, might apply to Everett cost allocation.
The wide-body airplanes are produced in the Everett (WA) facility. The cost of running this facility is allocated across all four programs. This is called "overhead absorption." How Boeing allocates other costs (such as administration, services, etc.) per program is also a factor.
If production rates go down, absorption costs go up. Thus, if Boeing shifts 787 production from Everett to Charleston, the costs associated with the Everett 787 line must be absorbed by the other three lines. With the 747-8 disappearing in 2022, these costs must be adsorbed by the other lines.
No decision has been made about consolidating the 787 line into Charleston, so, for now, these costs presumably remain with the 787. But shifting production and the closure of the 747 line may shift enough costs to the 777 and 767/KC-46A to throw these programs into a loss. (The KC-46 already is a forward-loss program so far.)
Boeing explains this succinctly when talking about the KC-46A.
"An increase to the reach-forward loss on KC-46A Tanker of $151m in 2020 primarily [was] driven by additional fixed cost allocation resulting from lower commercial airplane production volume due to COVID-19…."
737 MAX
Despite an estimated $19bn in costs related to the MAX grounding and accidents, this program is not in a forward loss position or at risk, so far. With a backlog of 3,500 aircraft (and several hundred more under a risk-accounting requirement called ASC 606), Boeing is expected to have a profitable program unless another series of disasters affects customer ability to take delivery.
The firm Melius Research, in a note issued Monday, highlighted the current financial outlook on the MAX.
"With respect to the $6.7Bn in customer settlements that still need to get paid out (of the total $9.3Bn accrued to date), $3.1Bn have now reached initial "agreements" awaiting finalization," Melius writes. It summarizes:
$1.1Bn will be settled in cash;
$1.9Bn will be settled with lower "delivery payments" (i.e. lower final payments upon delivery);
$0.1Bn will take the form of "other concessions;" and
$3.6Bn will be determined following negotiations with customers.
Returning to the 10Q
Boeing also wrote in its 10Q:
Additional Considerations
The development and ongoing production of commercial aircraft is extremely complex, involving extensive coordination and integration with suppliers and highly-skilled labor from employees and other partners. Meeting or exceeding our performance and reliability standards, as well as those of customers and regulators, can be costly and technologically challenging. In addition, the introduction of new aircraft and derivatives, such as the 777X, involves increased risks associated with meeting development, production and certification schedules. As a result, our ability to deliver aircraft on time, satisfy performance and reliability standards and achieve or maintain, as applicable, program profitability is subject to significant risks. Factors that could result in lower margins (or a material charge if an airplane program has or is determined to have reach-forward losses) include the following: changes to the program accounting quantity, customer and model mix, production costs and rates, changes to price escalation factors due to changes in the inflation rate or other economic indicators, performance or reliability issues involving completed aircraft, capital expenditures and other costs associated with increasing or adding new production capacity, learning curve, additional change incorporation, achieving anticipated cost reductions, flight test and certification schedules, costs, schedule and demand for new airplanes and derivatives and status of customer claims, supplier claims or assertions and other contractual negotiations. While we believe the cost and revenue estimates incorporated in the consolidated financial statements are appropriate, the technical complexity of our airplane programs creates financial risk as additional completion costs may become necessary or scheduled delivery dates could be extended, which could trigger termination provisions, order cancellations or other financially significant exposure.