By the Leeham News team
Sept. 29, 2020, © Leeham News: Engine orders for Rolls-Royce on the Boeing 787 tanked in the last five years—pre-COVID.
An analysis reveals that over this period, Boeing booked 952 orders for 787. Of these, 755 selected the GEnx. A mere 80 orders were placed with RR. There were 117 orders for which engines were not selected. This gives GE a 90% share of the selected campaigns.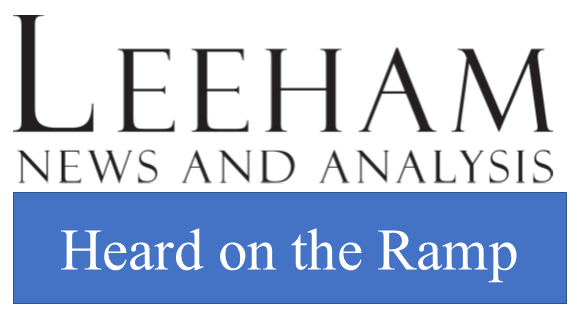 It gets worse.
Of the 80 aircraft that went to Trent 1000, Boeing removed 44 under ASC 606 accounting rules as too shaky to consider firm orders anymore. These include Avianca, Latam, Norwegian Air Shuttle, etc., which either went into bankruptcy or are restructuring as a result of COVID.
Under this scenario, GE's share is closer to 95% in last five years.
RR's Trent 1000 on the 787 is a thorn in the company's side because of serious technical issues that grounded up to 50 aircraft. Groundings began several years ago. RR continues to deal with the financial fall-out. Some customers switched from RR engines to GEnx in follow-on orders for the 787.
Base-case, worst-case
With Airbus now delivering but a fraction of RR-powered A330neos and A350s, the company faces a base-case, worst-case outlook in the near- and medium-term. Even the base-case isn't all that good.
In its half-year results, published Aug. 27, RR wrote:
"In assessing the adoption of the going concern basis in the condensed consolidated financial statements, the Directors have considered the forecast cash flows of the Group and the liquidity available over an eighteen-month period to 28 February 2022," RR said.
"They have paid particular attention to the impact of the COVID-19 outbreak on the Group's Civil Aerospace and ITP Aero businesses and have assessed both a base case scenario (which reflects the Directors current expectations of future trading) and a severe but plausible downside scenario (which envisages a "stress" or "downside" situation and is further explained below) when evaluating the potential impact of these scenarios on the Group's future financial performance and cash flows.
"We expect the Civil Aerospace business to be most significantly impacted. The key judgement is the severity, extent and duration of the disruption caused by the COVID-19 pandemic and therefore the timing of recovery of commercial aviation to pre-crisis levels, including whether a widespread "second wave" of restrictions will occur."
Return to Normal
The company continued, "The Group's base case scenario assumes a deep impact with slow recovery and no second wave of global lockdown restrictions: widebody capacity returns to 75% of the pre-crisis baseline in H2 2021 and over 90% in H2 2022, with a slower growth to a full recovery to 2019 levels of widebody activity by 2024."
Boeing doesn't see the widebody market returning to normal until 2025, CEO David Calhoun said on the 2Q2020 earnings call in July.
Severe but plausible downside scenario
Rolls-Royce added that, "Due to the inherent uncertainty over the severity, extent and duration of the disruption caused by the COVID-19 pandemic and therefore the timing of recovery of commercial aviation to pre-crisis levels, the Directors have also considered a severe but plausible downside scenario.
"This severe but plausible downside is based in principle on a general assumption that there will be a 'second wave' of COVID-19 infections that results in further stringent lockdown restrictions, including restrictions on travel between countries, being re-introduced across many parts of the world in 2020 or during the first part of 2021, with a gradual recovery of the global economy and the Group taking place once those restrictions are lifted."
If this happens, RR foresees widebody flying hours using RR engines decreasing by 64% in 2020 vs 2019.  Usage is forecast to increase by 28% in 2021 vs to 2020.
Qatar Airways 2019-20 Results
Qatar Airways published on Sunday its financial results for the fiscal year that concluded on Mar. 31st, 2020.  The airline published an operating loss of 1,129m Qatari Rial ($310m) on 50,951m Qatari Rial ($14.0bn) in revenues. Unlike most other airlines that publish operating earnings, this figure does not include General Administrative expenses.
After accounting for Administrative expenses, other incomes (mostly Duty-Free at the Doha Hamad international airport), financial expenses, and losses in associates, the net loss is 7,007m Qatari Rial ($1.9bn).
This figure, however, does not include losses on the numerous equity investments Qatar Airways has in other airlines, such as Cathay Pacific, IAG, and Latam Airlines. Those losses amount to 11,918m Qatari Rial ($3.3bn). Qatar Airways' Total Comprehensive Loss for the year was 19,457m Qatari Rial, or $5.3bn.