By the Leeham News Team
Nov. 30, 2020, © Leeham News: Boeing hopes the three-year order drought from China may come to an end next month.
The order, according to market intelligence, would be a boost for the slow-selling 777X. It could also mean new orders for the 787. Orders for the latter dropped significantly enough to prompt Boeing's decision to shutter the Everett 787 production line next year. Production for the 787 will be consolidated in Charleston (SC).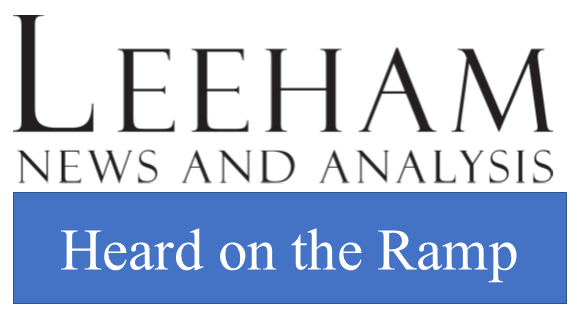 Dec. 14 is when US presidential electors meet to cast their votes for Joe Biden or President Donald Trump, making official the projected winner. Biden won 306 electoral votes to Trump's 232 in projections by all the major media. With almost all votes counted—and in some cases, recounted—Biden has 51.1% of the vote to Trump's 47.2%. Biden received 80.1m votes to Trump's 73.9m. The margin was nearly 6.2m.
China hasn't ordered a Boeing airplane since 2017. Trump launched a trade war with China that escalated several times. He charged, without evidence, that China interfered with the US presidential election.
Boeing's hopes
Market intelligence indicates Boeing could receive an order for up to 30 777Xs and 777-200LRF freighters, heavily weighted to the X. Up to 50 orders could be received for the 787.
No new orders are expected now for the 737 MAX. China's regulator, the CAAC, has not said when it will recertify the MAX. China's airlines operated almost 100 MAXes—more than any other country—when CAAC became the first to ground the airplane following two fatal crashes.
The US Federal Aviation Administration and Brazil's ANAC recertified the MAX Nov. 18 and 25, respectively. Europe's EASA said it expects to recertify the MAX in January. Transport Canada expects to recertify the MAX soon.
Political pressure
China historically places orders or holds them hostage based on political strategies. The hostilities between the Chinese and Trump governments are a classic example, though hardly the only one. China also places or withholds Airbus orders depending on political strategies with France or Germany.
With Trump's defeat, many expect a thaw in relations between the US and China to begin under the Biden Administration. Once electors vote for Biden Dec. 14, Boeing, the market indicates, hopes for an order from China before the end of the year.
It's unclear if or how Biden's election may affect the recertification of the MAX. China wants FAA cooperation in certifying the COMAC C919. A bilateral agreement, like that with EASA, may be the quid pro quo, but this is speculation.
Boeing has a team in China working with authorities to achieve recertification.
Note to Readers:
Comments are closed on this post.
Update of COVID-related bankruptcies, restructurings
Here is LNA's monthly update of bankruptcies and restructurings driven in large part by COVID. Norwegian's bankruptcy is the latest addition.