By the Leeham News Team
May 18, 2021, © Leeham News: Boeing's Defense unit last week said it joined the front fuselage of the first Boeing-SAAB T-7A Red Hawk trainer with the aft section "perfectly," in less than 30 minutes.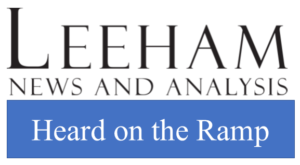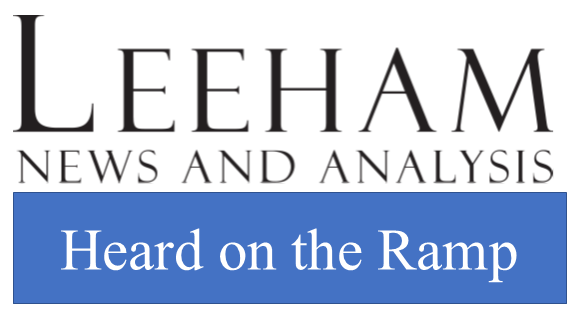 It was, Boeing said, an "historical moment."
It was "a testament to the digital heritage of the U.S. Air Force's first 'eSeries' aircraft and witness to the benefits of model-based engineering and 3D design," Boeing said. "The digital splice was completed in 95% less time than traditional splices and with substantial quality improvements."
Why is this a big deal for Boeing Commercial Airplanes?
Because the T-7A, along with the MQ-25 unmanned aerial refueler for the Navy, are Boeing's pilot programs, if you will, for production of the next Boeing commercial airliner.
This is in part what former Boeing Co. CEOs Jim McNerney and Dennis Muilenburg and current CEO David Calhoun alluded to each time they talked about advanced production.
Beyond the 787
This snap-together approach was supposed to be implemented with the Boeing 787. However, Murphy's Law prevailed: "Anything that can go wrong will go wrong."
Now, nearly 20 years later, Boeing may be approaching the day when production of its airliners is dramatically streamlined and costs are dramatically reduced.
"This moment marks a key stage in the evolution of the T-7A Red Hawk," said Boeing. "Employing digitally advanced manufacturing and build techniques developed by Boeing over the past two decades, we are bringing this trainer to future pilots sooner than ever before possible and with greater quality."
The fuselage came from SAAB in Sweden to St. Louis, where Boeing's Defense unit is headquartered and military airplanes are produced.
"The aircraft is the first engineering and manufacturing development test asset to be spliced," Boeing said.
"What we're seeing in this new evolution of digitally designed, engineered and manufactured aircraft is a 50% improvement in overall production quality and as much as a 98% reduction in drilling defects," said Andrew Stark, Boeing T-7A Red Hawk production director. "It's a new way of producing airplanes with improved quality throughout the whole journey."
Airbus isn't standing still. As described in this LNA post, Boeing's rival embarked on its own advanced manufacturing processes.