By Scott Hamilton
Feb. 15, 2022, © Leeham News: There is a belief that when Boeing clears out much of its 737 MAX inventory, resumes delivery of the 787, and reduces a good portion of its debt that it will launch a new airplane program.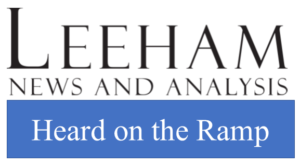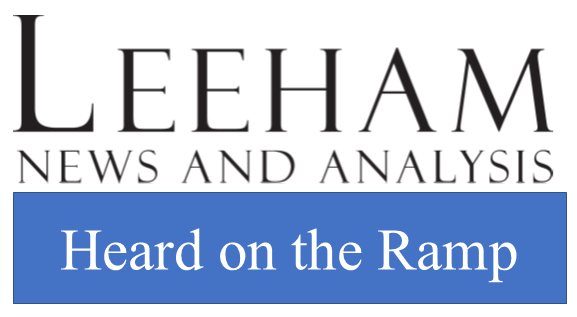 The Next Boeing Airplane (NBA), as LNA calls it, could be launched in 2023 or 2024, which seems to be a growing consensus.
Consultant Michel Merluzeau, who does work for Boeing on occasion, predicted last week that the NBA could be launched late next year or early the following year. The airplane would be a 225-240 passenger aircraft (two-class) and a single aisle. This is like the Boeing 757—which largely has exited passenger service—and the upper limits of the A321neo. Merluzeau made his predictions at the Pacific Northwest Aerospace Alliance conference.
Replacing the upper MAX family
This would be followed in a couple of years by a second, single-aisle airplane covering the 180-225 passenger market. This airplane would cover the 737 MAX 9, MAX 10, and more directly the A321neo.
Entry into service would be 2028 for the first airplane and 2032 for the second, Merluzeau said. With a minimum, and highly ambitious, five years from launch to EIS, this suggests a 2023 launch and 2027 launch, respectively, for the two families.
Boeing hasn't hinted what kind of airplane it plans next. CEO David Calhoun killed the twin-aisle concept for the New Midmarket Airplane upon assuming his position in January 2020. His predecessor, David Muilenburg, appeared on a path to launch this airplane in 2019 when the 737 MAX was grounded following a second fatal accident. The Federal Aviation Administration lifted its grounding order in November 2020. A few regulators have yet to do so. Muilenburg talked of an EIS of 2025, even though engine makers and the supply chain said the plane wouldn't be ready until 2027 at the earliest.
Boeing hasn't talked about its plans for a new airplane since, other than to say there will be one, and advanced design and production techniques will be key to reducing costs and compressing the launch-to-EIS timeline.
Scant market intelligence is available. Few in the supply chain have been cut into plans for the NBA, whatever it is. Engine makers were known to be developing an engine in the 48,000 lb thrust range. EIS was said to be between 2029 and 2031. The program launch was said to be probably in 2023, but perhaps in 2024.
Cleaning up first
But first, Boeing has a lot of work to do. There were about 325 MAXes in inventory at the end of last year. This is a mix of legacy inventory aircraft, which peaked at about 450, and new production airplanes not yet delivered. There were about 110 787s in inventory. The production rate, according to information gleaned from the sidelines of the PNAA conference, is ticking over at 1/mo. There is no definitive timeline to resume deliveries. Doing so is predicated on having a fix for tiny gaps at body joins and around doors and inspecting what for the moment is all 110 aircraft. Boeing proposed to the FAA a spot-inspection procedure, which the FAA rejected.
American Airlines, with 787-8s at the head of the line, told shareholders it thought deliveries would restart in April. Boeing didn't dispute this, but neither did it confirm it—deferring to the FAA.
Clearing both inventories and resuming solid cash flow is a must before any new airplane program is launched.
Paying down debt
Boeing now has about $41bn in net debt. Paying a good chunk of this down is also a near-term goal. But Richard Aboulafia of Aerodynamic Advisory suggested at the same PNAA conference that Boeing can afford to boost research and development money by $300m to $500m a year for a new airplane program. Much of the R&D spending that went into the NMA can transfer to the NBA, whether it's a single- or a twin-aisle aircraft.
Boeing also has access to the capital markets, including the equity market, as another financing option.