By the Leeham News Team
July 28, 2022, © Leeham News: Hexcel, a major supplier of composites to Airbus and Boeing, gave a hint of things to come when the next generation narrowbody airplane is developed for late this decade or early next decade.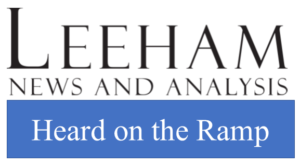 In its 2Q2022 earnings call, Hexcel forecast that the next-gen airplane may be comprised of more than 60% of composites and thermoplastics. (Figure 1.) This compares with about 50% for the Airbus A350 and Boeing 787. It compares with about 5% of the narrow- and widebody airplanes of the 1970s and 1980s.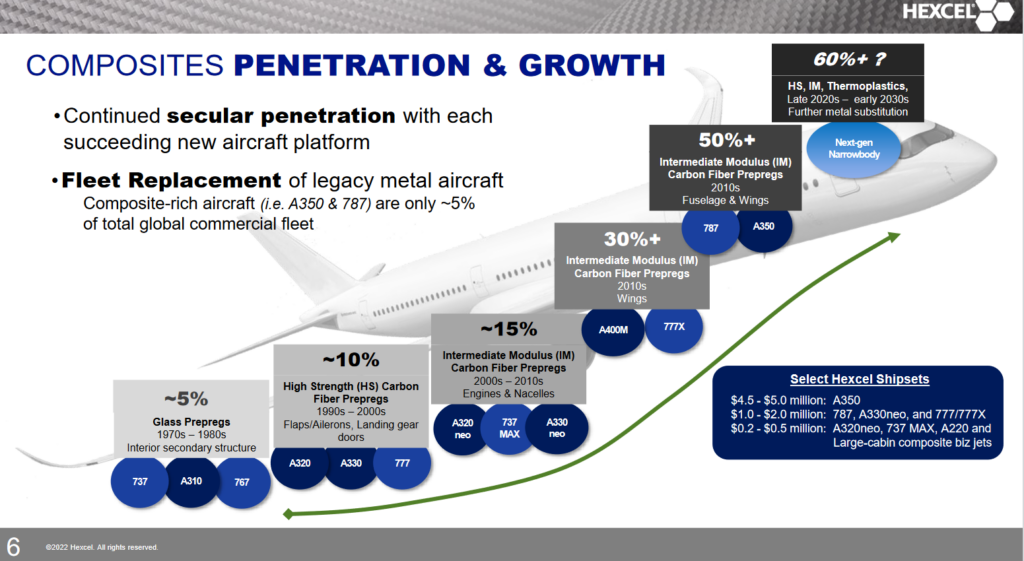 Upping composite content in single-aisle airplanes and achieving economic operating gains is more difficult than the gains for widebody aircraft. The weight savings and stage lengths simply don't match the benefits achieved on widebodies.
Nevertheless, Hexcel's presentation presents an intriguing look into the future.