By Bjorn Fehrm
In our first article on how to understand the fundamentals that make up airliner performance we defined the main forces acting on an aircraft flying in steady state cruise. We used the ubiquitous Boeing 737 in its latest form, the 737 MAX 8, to illustrate the size of these forces.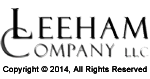 Here a short recap of what we found and then some more fundamentals on aircraft's performance, this time around the engines:
When flying steady state (Figure 1) we only need to find the aircraft's drag force to have all important forces defined.
The lift force is given as equal to and opposite to the aircraft's weight and the tail downforce that we need to add to this was small. We also presented the two classes of drag that we will talk about:
Drag independent of lift or as we often call it drag due to size as almost all drag components here scale with the aircraft's size.
Drag due to lift or drag due to weight as we call it as this drag scales with weight when one flies in steady state conditions.
We could see that the aircraft's flight through the air created a total drag force of 7900 lbf, Figure 2 ( lb with an f added as we prefer to write it as this is a force and not a measure of mass. Mass we denote with just lb or the metric units kg or tonne = 2205 lb).
We also learned that if the drag is 7900 lbf then the engine thrust is opposite and equal. It is then 3950 lbf per engine when cruising at our mean cruise weight of 65 tonnes or 143.000 lb on our 1000 nm mission. Drag due to size consumes 63% of our thrust and drag due to weight 37%.
Drag reduction
Drag is what stands in the way of efficiency for an aircraft therefore the quest for drag reduction is never ending. Here in short what is being done:
Drag due to size is the dominant drag force and there are several technologies being employed to try and reduce it. One can influence this drag with good packaging of the aircraft so that payload and necessary system components creates an aircraft of minimum wetted area. Further one can employ advanced control methods so that the size of empennage needed to keep the aircraft stable can be reduced (full time Fly-By-Wire enables this).
A wing that is not wasting area to produce a wide span (see below why we want wide span) is also helpful, this is called a high aspect ratio wing. One can also employ techniques to keep a smooth airflow over a larger part of the aircraft (laminar flow technology, minimize disturbances like antennas etc.). By and large this drag type scales pretty monotonously with aircraft size however until we change configuration principle to e.g. blended wing body aircraft. Then a step change in drag due to size can be achieved.
The component that can be influenced more readily is drag due to weight or induced drag. This drag is reduced with a wider span (real or virtually extended by wingtip devices). Induced drag reduces with the span counted twice or its square, so extending the span is a worthwhile exercise. This is also where modern wing technology uses advanced materials like Carbon Fiber Reinforced Plastic (CFRP) to make large gains. The limiting factors for the extension of span is space on ground (the gate classification where the MAX 8 fits in class C for up to 36m span) and the weight consequences of a long and slender wing with the necessary thin wing profile (thin due to our high cruise speed).
With advanced transonic design techniques one can keep the wing profile thicker and by using the tailored strength of CFRP the wing can be longer without the weight becoming prohibitive. Clever folding wingtips get wings past airport class limits (the Boeing 777X folds its wingtips when on the ground to fit in class E for max. 65m span aircraft). Our MAX wing has an aspect ratio of 11 (a high and therefore good value) so it is a long and slender wing despite the use of classical materials. It has gained this good value in part from being on a second round of virtual span extension with new split winglets adding to its effective span. Reducing induced drag helps in all aspect of flight ( take off, climb, cruise) so it has a high priority with aircraft designers.
Engine thrust
We now know our two engines shall deliver 3950 lbf thrust each at our mid cruise point. The 737 MAX 8 take-off thrust specification calls for 26-28000 lbf of thrust so where are the other 22,000 lbf? sitting idle? i.e. are the engines working at 15% of their capacity during cruise? In fact no, they are working at around 90% of their capacity. To understand why requires us to look at how thrust from a turbofan is generated and how atmosphere and aircraft speed affects thrust.
A turbofan engine works in exactly the same way as a piston engine with propeller on a private plane to generate thrust, it is pushing air backwards. Air is not that light; it weighs 1.2 kg per cubic meter or 0.081 lb per cubic feet at ground level. The generated thrust is then dependent on how much air is pushed back and at what speed. The speed we talk about here is always the over-speed relative to the aircraft, therefore:
Engine thrust = air mass moved * air mass over-speed
Both these factors are affected by our aircraft humming along with M 0.8 or 450kts at a very high cruise altitude. We start with the first term, air mass moved. As said air weighs 1.2 kg per m3 at ground level. It weighs less then a third of a kilo at our cruise altitude of FL 390 (39.000 feet) however, Figure 3.
This means our engine only pumps through around 1/3 of air mass at cruise with the engines at the same rpm as at take-off. But it does not stop there; thrust is generated from air which is travelling faster out the back of the engine then surrounding air.
If we assume that our take off thrust of 28,000 lbf was generated by 900lb (400kg) of air being accelerated to 1000 feet per second (300 m/s or 590 kts) we have an over-speed of 590kts versus the surrounding air when lining up for take-off. At M 0.8 at 39.000 feet the aircraft is travelling at 450kts so we only have an over-speed of 140kts if no other measures were taken. This only gives us 2,200 lbf when we combine the mass and over-speed loss and we need 3950 lbf minimum. In practice the engines use a narrower output area, the nozzle, to accelerate the air to the level needed, in this case to around 400 ft/s or 240 kts over-speed so we can get our 4000lbf of thrust.
The loss of thrust with speed is called Lapse and it has a significant influence on aircraft performance not only at cruise or climb but also take-off. We will cover this in our next fundamentals article.
Fuel consumption
Aircraft turbofan engines are rated efficiency wise with how much fuel they consume per generated thrust. In our case we have a MAX 8 aircraft with a LEAP-1B engine representing the state of the art for aircraft engines when entering service in 2017. Such engines are consuming around 0.53 lb of fuel per generated lbf of thrust and hour. This means we can now estimate our fuel consumption at cruise, we have 7900 lbf * 0.53 lb/lbf/hr which equates to 4200 lb fuel per hour, a very good figure and about 15% lower than today's 737-800.
The low fuel consumption from modern turbofans comes from a high efficiency. This can be divided in the efficiency to generate shaft horse power to drive the fan from the stored energy in the fuel, thermal efficiency, and the engines efficiency to transfer that horse power to effective thrust driving the aircraft forward, propulsive efficiency. Thermal efficiency comes from burning the fuel under very high pressure (compression ratio in a car, pressure ratio in turbofans) and turbines that are effective in converting the gas energy into shaft energy. Propulsive efficiency comes from moving a large air mass with low overspeed, the lower the overspeed the better. This is why high bypass ratios are good, they create a larger air mass travelling at a lower overspeed for a given amount of thrust. The negative of high by-pass ratios are larger engines which becomes heavy and their nacelles and pylons also have larger wetted areas.
Modern engine design
Figure 4 show a cut through of our engine for the MAX 8 (it is a generic LEAP picture which has 7 low pressure turbine stages. The MAX 8 variant has 5, it is therefore a cut through of the larger LEAP-1A or C. Principal components and technologies are the same for all variants however so it serves our purpose of understanding the engine technologies for the LEAP. We could not find a suitable picture of the MAX 8 LEAP-1B variant).
Using the figure markings we will now describe the used technologies enabling the MAX engines high efficiency:
shows the SAFRAN developed Carbon Fiber Reinforced Plastic (CFRP) fan and fan case. This produces a large lightweight fan which also adjusts the blades angles dependent on fan load (by virtue of the directional strength capabilities 3D woven CFRP fan blades enables).
denotes the debris rejection that the bleed ports after the engines booster compressor enables.
shows the fan case mounted accessory gearbox which makes servicing of the engines accessories more accessible and therefore easier.
marks the start of the General Electric (GE) developed core which is responsible for the thermal efficiency.
the advanced ten stage high pressure compressor which gives a 22 to 1 pressure ratio when spinning at full rpm. Together with the booster it generates the 50 to 1 pressure ratio that gives an efficient combustion in
the GE TAPSII combustor which combines pilot and main zone technology to give low emissions at those high combustion pressures.
twin high pressure turbine which uses regulated cooling and un-cooled ceramic matrix stators (outer turbine housings) to increase efficiency. The advanced cooling and metal coating techniques used shall keep the metal temperatures on the same levels as today's CFM 56 engines despite having considerably higher gas temperatures according to CFM, thereby laying the foundation for a similar reliability.
the large low pressure turbine area where all the power is generated to drive the fan and the booster.
Optimal cruise altitude
With today's example we have learned there is a loss of engine thrust with height. So why do we then want to fly so high? The main reason is the reduction in drag we can achieve as the dominant skin friction drag reduces due to the thinner air.  At the same time the wings are countering the weight of the aircraft with down-wash air which is thinner, thus generating less of an opposing lift force. This puts a limit to how high we can go. There is also a limit posed by the air having to speed up more over the wing to create the stronger downwash. This causes transonic buffeting (pre stall shaking) if we go to high. The engines loss of power also puts a limit on high we can go, we need to get to our flight level with acceptable climb performance left.
This all means there is an optimal cruise altitude for the aircraft where the combined effects of the atmospheres influence on the engines, the reduced friction forces, increased induced drag and the transonic effects all balance to an optimum. This is the ideal cruise altitude for a given aircraft weight. As we burn off fuel our weight reduces and we seek higher cruise flight levels (the induced drag and transonic problems reduces with lower weight). For our 737 MAX 8 flying a relatively short mission (and therefore being relatively light as we don't need to carry so much fuel) a start of cruise at around FL 350 and a finish around 400 before descending to destination would be normal.
Summary
Today's fundamentals has been about the engines and how they counter our drag. There is a gain in going high with the cruise as the dominant drag reduces, the drag due to skin friction. Transonic effects, induced drag and weaker engines limits how high we can go however.
In our next part we will look at take off and landing. These are to a large part influenced by the fundamentals we covered today.