By Bjorn Fehrm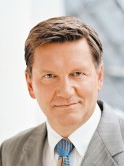 25 September 2015, ©. Leeham Co: When Scott Hamilton asked me to give my view on his article "Pontifications: Duelling refuelling tankers" I accepted. I was not involved in the project and was only following it casually over the years.
I will also not give my view on what would have been the most suitable tanker for the US Air Force. I simply don't have the relevant military competence for that, having never operated my fighters with aerial tanking nor been in an aerial tanker aircraft.
Where I have relevant competence is in writing military specifications for important aircraft procurements and the excerpts I have seen from the tanker RFQ on key specification points don't impress. Let me explain.
In my time in the Swedish Air Force I was involved in working on several aircraft programs, including the JAS 39 Gripen. I was part of the team of 10 who wrote the Air Force RFQ and Specification for the new fighter program. During that time we learned to write the specifications for maximum overall benefit for the Air Force and the taxpayer, not to write the simplest or most watertight specs from an OEM-contesting angle.
You get the aircraft you specify and this also apply for derivatives of an existing aircraft like for the USAF tanker program. In the case of the JAS 39 Gripen, we wanted to achieve a lot of "bang for the buck," chiefly because there were not too many bucks. I think we succeeded. The Gripen gives a lot of "bang for the buck." It is one of the most cost-effective military aircraft programs in recent times (which is the reason Boeing teams with SAAB for the USAF T-X trainer program).
Now to the USAF tanker program. The program was to replace the existing tanker KC-135 in Fig 1. It also lists the combatants and their key capabilities, including the larger, heavier tanker KC-10. It is an image from The Seattle Times which I have modified to include the KC-10 instead of a Boeing 777 tanker which never happened.
A lot of debate has raged over the years about the requirements and how the different aircraft fulfill these. In my opinion, the requirements as they have been described have contributed to the low level of the debate. Let me explain what I mean:
As I understand it, the key requirement for the RFQ is to get a replacement for the KC-135 with the best operational value (value meaning not only capability but capability vs. cost). You then don't write your spec like "the minimum fuel that shall be uplifted is 200,000lb" and give no credit for 220,000 or 250,000lb capability.  It is not only that additional capability must be credited, but an entry with 195,000lb capability and exceptional cost effectiveness would be discarded.
The USAF tanker program was a $40bn program engaging tens of thousands of people. The preparation time for the bidding and writing of the RFQ took years. It is not too much of an ask that a group of operationally savvy people sit down and formulate a relevant weight function for the key requirements for such a program. Instead we have had simple "shall" or "should" with simple, discrete values. Any one entry in the competition outside the value falls off a cliff. This is not the way operational capability shall be valued and the way to create value for the taxpayers' money. Military aircraft programs are results of successful trades on hundreds of areas, then simple pass or not pass criteria for key operational capabilities is not the way to make an RFQ.
Let me take another example. It the quotes from the RFQ were correct, there were runway length requirements formulated like:
The tanker shall be capable to take-off fully loaded from 7,000ft runways (this was later modified to 10,000ft).
It is debated if "fully loaded" implies fully fueled tanker or that the tanker is at MTOW. Either way, it is a totally unacceptable way to specify what you want from the supplier.  The operational value does not come from "fully loaded at MTOW" or "fully loaded with max tanker fuel." It comes from "relevant operation capability from 7,000ft or 10,000ft runways." If a tanker that can take 250,000lb of fuel can only lift 230,000lb from a 7,000ft runway and that is better than the others can, then that tanker shall have a relevant evaluation benefit from this capability. It shall not fall of a cliff because it cannot lift 250,000 lb at 10,000ft runway when the other can lift its 220,000lb (or vice versa).
Once again a simple "shall" requirement is not good enough for this size of procurement. Let's dig a bit deeper.
A USAF tanker fleet operate from hundreds of airfields. Fewer than 5% of these have runways of 7,000ft or less. It cannot be that a tanker that cannot load its fuel capability to the max and can't take off from that runway is non-compliant in the procurement. This style of specs and procurements shall be behind us.
For all those that think I'm pedaling the higher capability of the Airbus KC-30 now, think not. As I stated, I have no relevant competence when it comes to the tanker force for the USAF. And I have done my homework well enough to understand it is not only about who has the highest fuel capacity. Operational considerations like how many tankers fill how many aircraft during how long a time and what is the operation and life cycle cost of it all comes into play.
This is no news to me. This the way you always have to judge military programs, quantity vs. capability and quality. For the key procurement criteria, you should spend the time and money to have something better than the spec points I pointed out above. For others, a hard "shall" can be justified as for example for the self-defense capability. If the tankers self-defense suite can't neutralize a prevailing MANPAD threat, the casualty ratio quickly gets catastrophic.
But there is no catastrophe if the tanker can uplift only 195,000lb when 200,000lb is required, It should be valued in its context with an operationally relevant weight function.