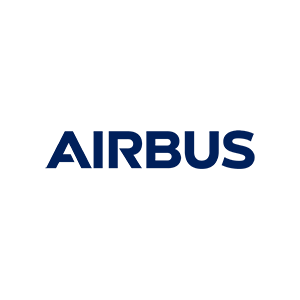 March 14, 2017, © Leeham Co.: A new partnership, still in the Memorandum of Cooperation stage, between France and Japan aims to expand a relationship that could lead to joint development of advanced aircraft for Airbus.
The MOC was signed between the Ministry of Economy, Trade, and Industry of Japan (METI) and the Directorate General for Civil Aviation of the Ministry of Ecology, Sustainable Development and Energy (MEDDE) of the French Republic.
"An Airbus-Japan Ad Hoc Civil Aeronautical Industry Working Group will be established, and it will meet on a regular basis to discuss technology fields that could be considered for cooperation between Airbus and Japan such as material, aircraft system and equipment, or manufacturing technologies for the development of future Airbus aircraft," Airbus said in a March 1 press statement announcing the MOC.
Airbus sales historically trailed Boeing badly in Japan, although the current backlog leans slightly in the European OEM's favor: 87 to 74.
Boeing-Japan cooperation
Cooperation between Boeing and Japan's industry goes back decades. It was deepened with the development of the 787, in which Japan's "heavy" industries (Mitsubishi, Kawasaki and Fuji) have roles in the design, development and production of Boeing airplanes that were unprecedented.
It was also a rocky relationship, as design and production issues upended the industrial partnerships and led to delays Boeing had never seen before.
This is history now. The 787 is proceeding smoothly. Despite difficulties with the Mitsubishi-produced wing, Boeing and this "heavy" entered into a support and services agreement for Japan's first home-grown commercial airliner since the NAMC YS-11 turboprop 50 years ago, the Mitsubishi MRJ jet.
Close international ties
Historically close relations between the US and the Japanese government had trickle-down benefit to Boeing sales.
"It was a closed market," said John Leahy, Airbus COO-Customers in an interview on the sidelines of the ISTAT annual conference in San Diego last week. "It was one of our goals for 20 years" to increase Airbus' market penetration and match, or exceed Boeing's backlog.
"In the past, there was a lot of [US-Japan] government-to-government sales there," Leahy said. "When a carrier like JAL was state-owned, it was hard for us to even get in there to see the airline. As the airlines had to stand on their own two feet," things changed.
The advent of low-cost carriers also prompted a market share shift.
"We have 95% of the LCC market," Leahy said. Winning an A350 order from JAL was "very important." Leahy also finally put the giant A380 into Japan's top carriers, winning an order for three from ANA—albeit through the back door via bankrupt A380 customer Skymark and ANA's role in the Skymark reorganization.
Airbus-Japan cooperation
Leahy said the MOC with Japan is an extension of Airbus engineering and design centers located globally.
"We want to get the best and brightest going forward," he said. "This is about advanced design, not industrialization."
An Airbus spokesman in Japan, in an email interview with LNC, said, "We are interested in broad area and don't specify the particular area at the moment.  Overall, our interests are in technology fields, such as material, aircraft system and equipment, or manufacturing technologies for the development of future Airbus aircraft.
"We see Japan as key location for partnerships in areas such as R&T and digital innovation for our future aircraft," the spokesman said. "We welcome Japan's cutting-edge aerospace technologies on board Airbus aircraft and aim to expand industrial partnerships with Japan. We are seeking for developing non-conventional fuel, more electrical systems, or new configuration of aircraft that would have less impact to the environment.
"We are looking at game-changing technologies that are required for future generation of aircraft, not only from Japan's aerospace companies, but also from non-aerospace companies," the spokesman said.
Mitsubishi and Fuji are already suppliers to Airbus, the spokesman said. There are currently about 20 suppliers in Japan.