By Bjorn Fehrm
March 29, 2017, ©. Leeham Co: Wizz Air was formed in Hungary 2003 but its largest market is in Poland since operations began. Today, the airline is Europe's fifth largest LCC, flying to 125 destinations spanning 39 countries.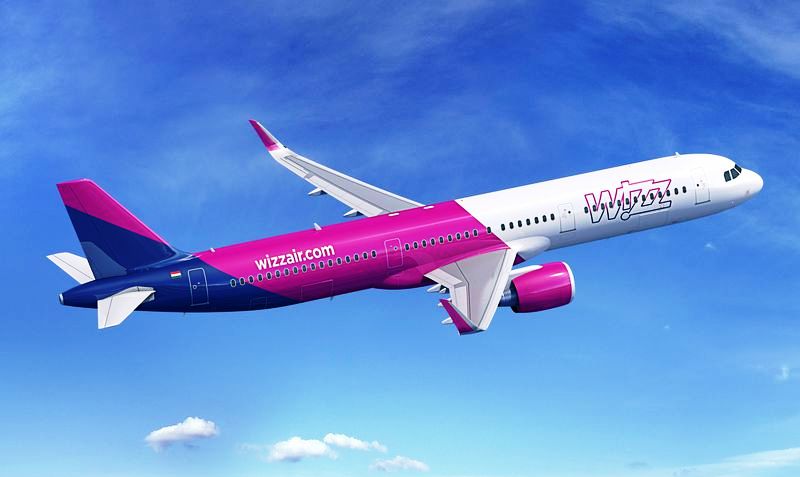 The airline was established as a private company in Budapest with main investor, Indigo Partners, from USA.  Operations started in Poland 2004. Wizz Air, financially registered in Jersey, lost money at first. Gradually, traffic and load factors improved and the airline has posted profits since 2012.
Annual average growth of traffic and revenue in recent years has been around 20%. Wizz Air is listed on the London stock exchange since March 2015.
The LCC of Central and Eastern Europe
The airline's strategy is to expand fast in Central and Eastern Europe, a region under-penetrated with low cost airlines. The region offers long-term growth opportunities as it has the fastest GDP growth in Europe and has a growing middle class with an appetite for air travel.
The strategy has delivered high growth and increasing profits since 2012, Figure 1.
Traffic growth allowed Wizz Air to be the first LCC to introduce the Airbus A321 at the end of 2015. The fleet is now up to 16 aircraft, equipped with 230 seats, Figure 2.
Introducing the A321 allowed Wizz Air to lower the CASK (Cost per Available Seat Kilometer) while increasing capacity, Figure 3.
With a route network which spans most of Europe down to Dubai and Tenerife in the East, the larger aircraft could be filled on the routes with higher traffic, Figure 4.
The larger capacity, with 20% of the fleet now being the 230-seat A321, has not affected the airline's average load factor, Figure 5. An 88% load factor is normal for an LCC.
The CASK (Cost per Available Seat Kilometer) of Euro 3.43 cents is slightly higher than Ryanair's but lower than all other LCC's, Figure 6.
Airport and handling charges are the highest operational costs after fuel, despite a strategy to fly to secondary airports, Figure 7. Staff costs are low at 8.5% of total operating expenses.
With a young, expanding fleet, the Ownership and Maintenance costs are higher than Ryanair, Figure 6 and 7.
The profits in recent years have built up a strong balance sheet, with 52% owners equity of the total balance, Figure 8
Future growth
Wizz Air's strategy is to continue the growth in Central and East Europe, with a focus on low seat-mile cost A321 aircraft. The airline placed an order for 110 A321neos during 2016 with options for 90 more. Wizz Air has the right to change the A321neo to the A320neo should traffic development require a slower capacity growth.