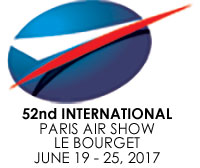 June 18, 2017, © Leeham Co.: Airbus today confirmed what's been reported for the better part of two weeks: it's studying aerodynamic and other improvements to the A380 to make it more attractive to airlines.
LNC first detailed the prospect of a new winglet and interior improvements June 12.
Airbus calls the study for an enhanced airplane the A380plus. With the aerodynamic changes, the most notable of which is the 4.7 meter high winglet, plus more seating, Airbus projects a 13% economic improvement.
New uplet and downlet
"The study includes aerodynamic improvements, in particular new, large winglets and other wing
refinements, that allow for up to 4% fuel burn savings," Airbus said. "Added to an optimised A380 maintenance programme and the enhanced cabin features first shown at Aircraft Interiors Expo (AIX) in April, the overall benefit is a 13% cost per seat reduction versus today's A380."
The winglets are split into a 3.5m "uplet" and a 1.2m "downlet."
Airbus has figured out how to add 80 more seats to the cabin configuration.
"The A380plus features longer maintenance check intervals, a reduced six-year check downtime, and systems improvements, which will reduce maintenance costs and increase aircraft availability," Airbus said.