By Bjorn Fehrm
September 06, 2016, ©. Leeham Co: We continue our series about the European legacy carriers' LCC arms. Now we cover International Airlines Group or IAG.
The LCC approach of IAG has a more local focus than for Lufthansa Group. Europe's leading LCCs are based in UK/Ireland. Yet IAG, with its main brands, British Airways and IBERIA, only has a Spain-centric LCC, Vueling, and since June a Spain-centric long-haul LCC brand, LEVEL.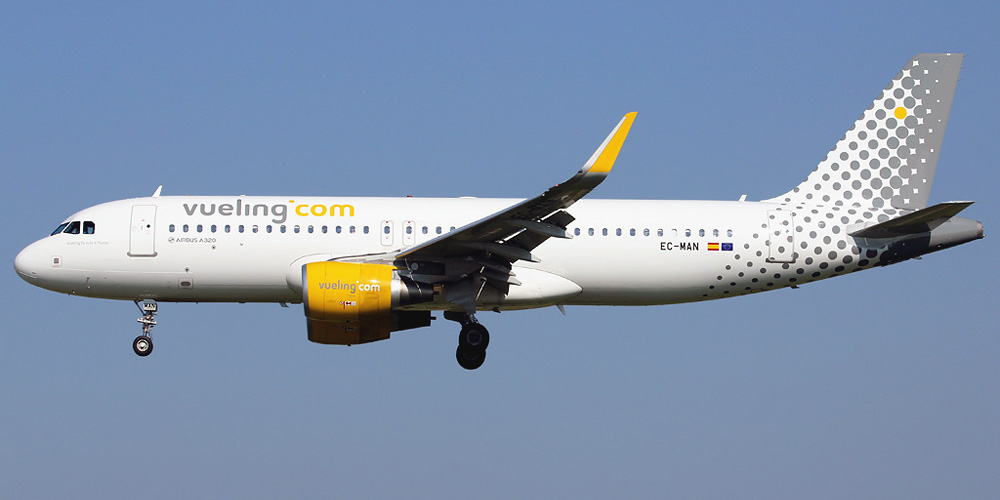 IAG's LCC strategy
IAG, with British Airways as leading airline, has avoided a direct confrontation with the strong LCCs on its home market, Ryanair and easyJet. Instead, it gradually acquired Vueling with IBERIA, figure 1.
Vueling was started in 2004 by investors with a Barcelona base. It merged with the competing IBERIA-controlled Click-Air in 2009 after some tough years for both. IBERIA was then minority owner with 45.85% of shares.
The merged airline under Vueling brand grew to 150 routes by 2011 operated with Airbus A320 series aircraft. Then IAG bought 44.66% of Vueling shares, giving the IAG group a 90.51% share of Vueling.
The early growth was centered on Spain and south Europe, with Rome and Toulouse as new bases. Today the Vueling network covers a large part of Europe, Figure 2. Largest hubs are Barcelona and Rome.
The growth has been steady, with about 20%-30% additional passengers transported each year, Figure 3.
Vueling is today an airline about the size of Lufthansa Group's Eurowings before the merger with Brussels Airlines. Vueling is, since January 2017, about half the size of Eurowings Group and lack long-haul operations.
IAG long-haul LCC
IAG has launched its long-haul LCC counter against Norwegian/WOW Air as LEVEL, a separate brand operation, reporting direct to the IAG mother.
LEVEL is also Barcelona based and is operating since June 2017 with two new Airbus A330-200 with 314 seats (21 Premium Economy and 293 Economy), Figure 4.
Initial destinations are San Francisco, Los Angeles (US), Buenos Aires (Argentina) and Punta Cana (Dominican Republic). These are all Spanish-speaking, long-haul destinations, with flight times of eight to 12 hours. They can therefore not be operated with single aisle aircraft.
A further three A330-200s are on order, allowing a future expansion of the route network from other European cities like Rome, Paris and Milan.
The aircraft are operated by IBERIA, with IBERIA crews. As the operation grows, the intent is to set up a company based on LEVEL, with headquarters in Spain.
Why a separate company and not a new arm of Vueling?
We will complement the review of IAG's LCC arms with an economic review tomorrow. It will show that Vueling has a long way to go before being cost competitive with easyJet, Norwegian or Ryanair.
LEVEL was therefore started as a new entity to allow costs structures to be optimized for the long-haul LCC model. Vueling will act as LEVEL's feed though, tickets can be booked with Vueling and LEVEL, which continue with the other airline to final destination.