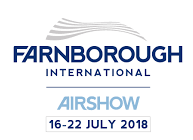 July 18, 2018, (c) Airfinance Journal: Firm orders had largely dried up by day three of Farnborough 2018, although Boeing could celebrate some big commitments for its Max narrowbody from Vietjet and four undisclosed customers. Elsewhere Bombardier won its first order of the show after Uganda's flag carrier signed for CRJ900s.
Aircraft announcements:
Four unidentified customers committed to a total of 93 Boeing 737 Max aircraft, including 40 high-capacity Max 8s. The customers include at least one airline and at least one lessor.
Vietjet signed a memorandum of understanding (MoU) for an additional 100 Boeing 737 Max aircraft consisting of 80 Max 10s and 20 Max 8s. The Vietnamese carrier ordered 100 Max 8s in 2016.
Uganda Airlines signed an MoU for two Airbus A330-800neos.
Viva Aerobus ordered 25 additional Airbus A321neos and converted 16 A320neo orders to the larger variant. The Mexican airline now has 61 A320-family aircraft on order with Airbus.
Hokkaido Air signed an MoU for two ATR42-600s to be delivered from 2020. The Japan Airlines subsidiary is replacing its Saab 340s.
Uganda Airlines ordered four Bombardier CRJ900s, which it will operate in a dual-class configuration with 76 seats.
An undisclosed customer committed to six Airbus A330neo aircraft. Airbus did not specify which A330neo type is covered by the MoU.
EasyFly signed a MoU for three ATR72-600s and two are ATR42-600s.
Engine announcements:
Uganda Airlines will use Rolls-Royce Trent 7000 engines if its firms up a new MoU for two Airbus A330-800neos.
Air Lease selected CFM LEAP-1A engines to power a previously announced order for 34 Airbus A321neo aircraft, plus LEAP-1B engines for an order for 83 Boeing 737 Max aircraft.
Air Lease selected Pratt & Whitney PW1100G engines to power a pre-existing order for 26 Airbus A320neo-family aircraft. The lessor had previously selected the geared turbofan for another 30 A320neo aircraft.
Republic Airlines will use General Electric CF34-8E engines for an order for 100 Embraer E170/175 regional jets.