Subscription Required
Introduction
May 9, 2019, © Leeham News: Boeing hopes that the Federal Aviation Administration will lift its grounding order for the 737 MAX as early as next month. It is prepared to act alone, LNA has confirmed, rather than waiting for a consensus from global regulations.
Some airlines and aerospace financial analysts, as well as others like LNA, consultants and observers, wonder if global regulators will agree with the FAA or move more slowly.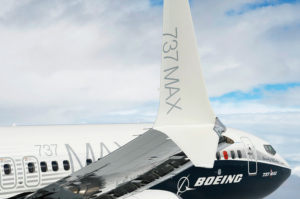 The FAA already initially concluded simulator training won't be necessary for pilots to understand the now-infamous MCAS system and its upgrades. After one round of comments for the proposal, which is common in the FAA process, the agency is accepting a second round of comments.
Transport Canada, however, already indicated it wants simulator training before lifting the grounding order affecting nearly four dozen MAXes at Canada's two largest airlines, Air Canada and Westjet.
Other agencies haven't publicly weighed in.
There were some reports the FAA may wait for all regulators to agree before lifting the grounding order.
But LNA confirmed the FAA will act on its own review, while fully briefing global regulators, who will make their own decisions.
Summary
"Regulatory power grab" in focus, writes aerospace analyst.
Some hope for early lifting of grounding order, others don't see return to service until September.
Is the Joint Authorities Technical Review panel the precursor to a new global regulator for certification?