By Bjorn Fehrm
June 5, 2019, © Leeham News.: The Air Current broke the news earlier today Mitsubishi Heavy Industries (MHI) is negotiating with Bombardier to buy the CRJ program.
BBC has got comments from both companies confirming the discussions, with cautions nothing is settled and it can still result in a no deal. Should it happen it would make a lot of sense for both parties.
UPDATE: Bombardier has issued a statement confirming the discussions, see below.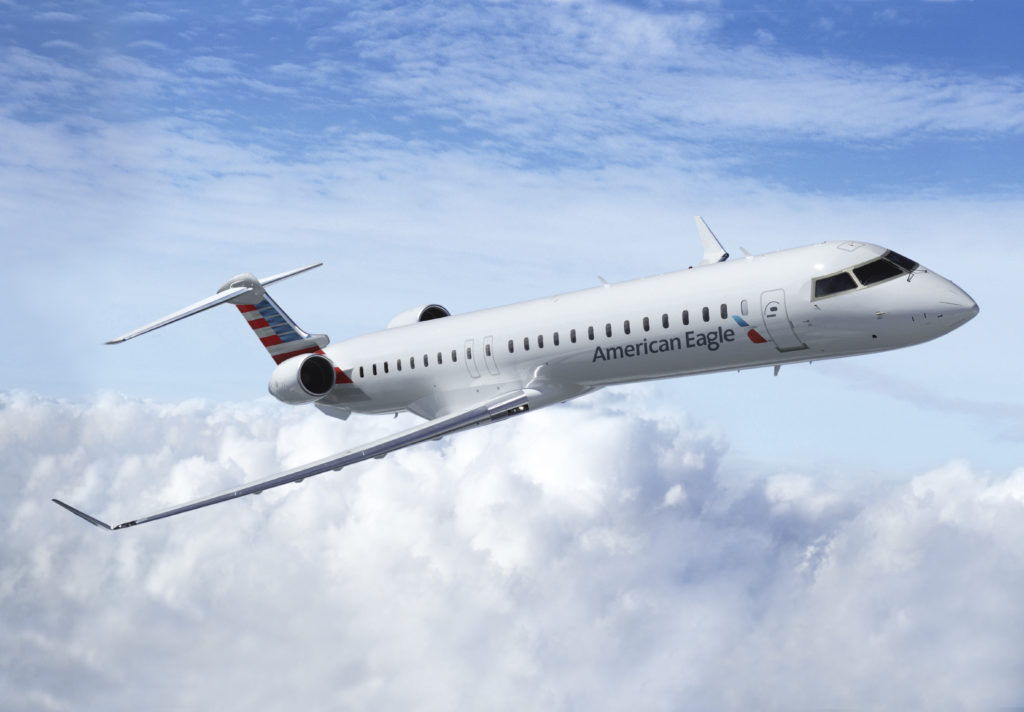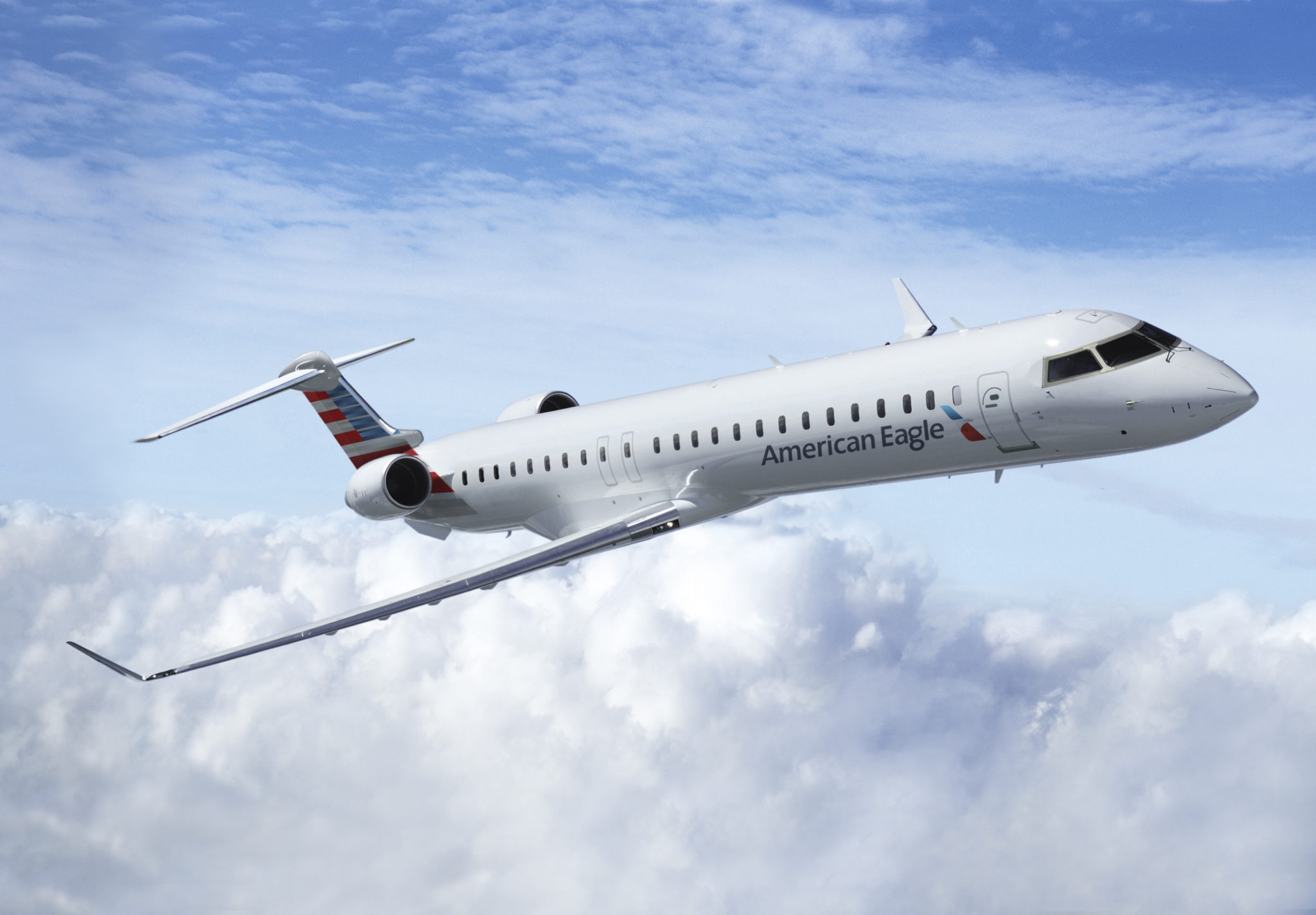 Benefits to Mitsubishi from acquiring the CRJ Program
The immediate benefit to Mitsubishi would be its regional jet enterprise, Mitsubishi Aircraft Corporation (MITAC), would go to a 45% market share in the all-important US market in one go, Figure 1.
We excluded the smaller CRJ100/200 and ERJ135/140/145 from the count in Figure 1. Those included, the market shares stay the same with 45% for all CRJs and 55% for the ERJs/E-Jets.
Worldwide the picture would be 37% in-service CRJs (1385 CRJs) versus 63% ERJs/E-Jets (2320 jets).
This brings MHI and MITAC from an outsider competitor to one of two major players with 1300 operator's world-wide, operating a worldwide fleet of 1385 aircraft.
One would assume the complete organization around the CRJs would be part of the deal. This would bring MITAC and the MRJ or SpaceJet as the new name is rumored to be:
A 37% Worldwide market share of 1,385 aircraft with 1,385 operators with a US share of 45%. All these operators would need new aircraft over the next 20 years. The SpaceJet would be ideally placed to compete for this business, not as an outsider but as the incumbent supplier.
The CRJs and SpaceJets would benefit from an established Worldwide support network with over 30 CRJ offices/partners.
The Bombardier CRJ team is the most experienced Regional jet team in the market, from sales through to production and aftermarket support. MITAC and their customers would benefit from this experience and the CRJ team would get a new future-oriented product to sell and support.
We will see if the transaction will close. If it does it makes a lot of sense for MITAC and for the people inside Bombardier who today work with the CRJ.
The rumor says the SpaceJet will be the only Scope clause compliant jet with the Pratt & Whitney GTF engine and a three-class 76 seat cabin. This catapults the Mitsubishi Regional Jet program from a questionable competitor to the only alternative with new generation engines. Paired with the CRJ it would bring the jet market below 100 seats to two able competitors instead of just Embraer/Boeing Brazil.
UPDATE:
Bombardier Statement on CRJ Program
June 5, 2019 Montréal
Bombardier Inc., Other News
Bombardier has recently stated it would explore strategic options for the CRJ Program. From time to time, this may lead to discussions with potential counterparties. While Bombardier does not generally comment publicly on market speculation or rumors, in light of recent media reports, Bombardier believes it is prudent to advise stakeholders that it is in discussions with Mitsubishi Heavy Industries, Ltd. with respect to its CRJ Program. We will not further comment on the nature of the discussions. Before any agreement can be reached further review and analysis by Bombardier management and approval by Bombardier's Board of Directors are required, and Mitsubishi Heavy Industries, Ltd. must complete its due diligence review and own analysis and approval process, which are outside of Bombardier's control. There can be no assurance that any such discussions will ultimately lead to an agreement.