By Bjorn Fehrm 
October 30, 2018, © Leeham News: Airbus announced 3Q 2019 results today. Revenue and profits for the first nine months were up from last year but the company is still wrestling with delivery problems for A320neos from its Hamburg factories. The delays during the first nine months cannot be caught up and the delivery guidance for 2019 is now 860 aircraft instead of 880-890.
Guided free cash flow will suffer as a result while profits for the year are guided unchanged as the first nine months delivered healthy profits.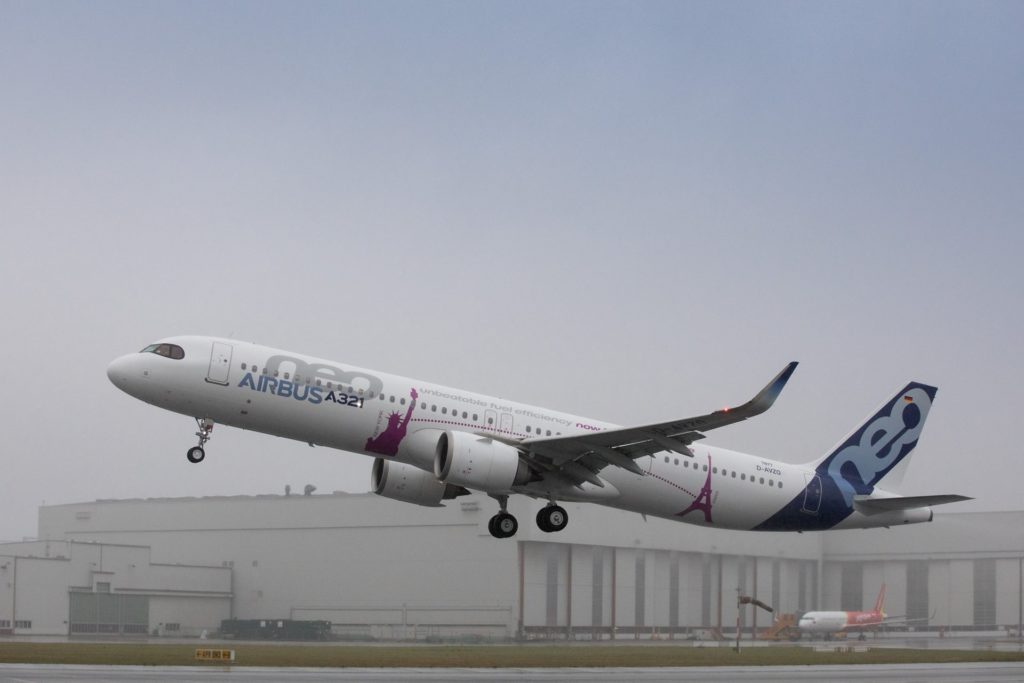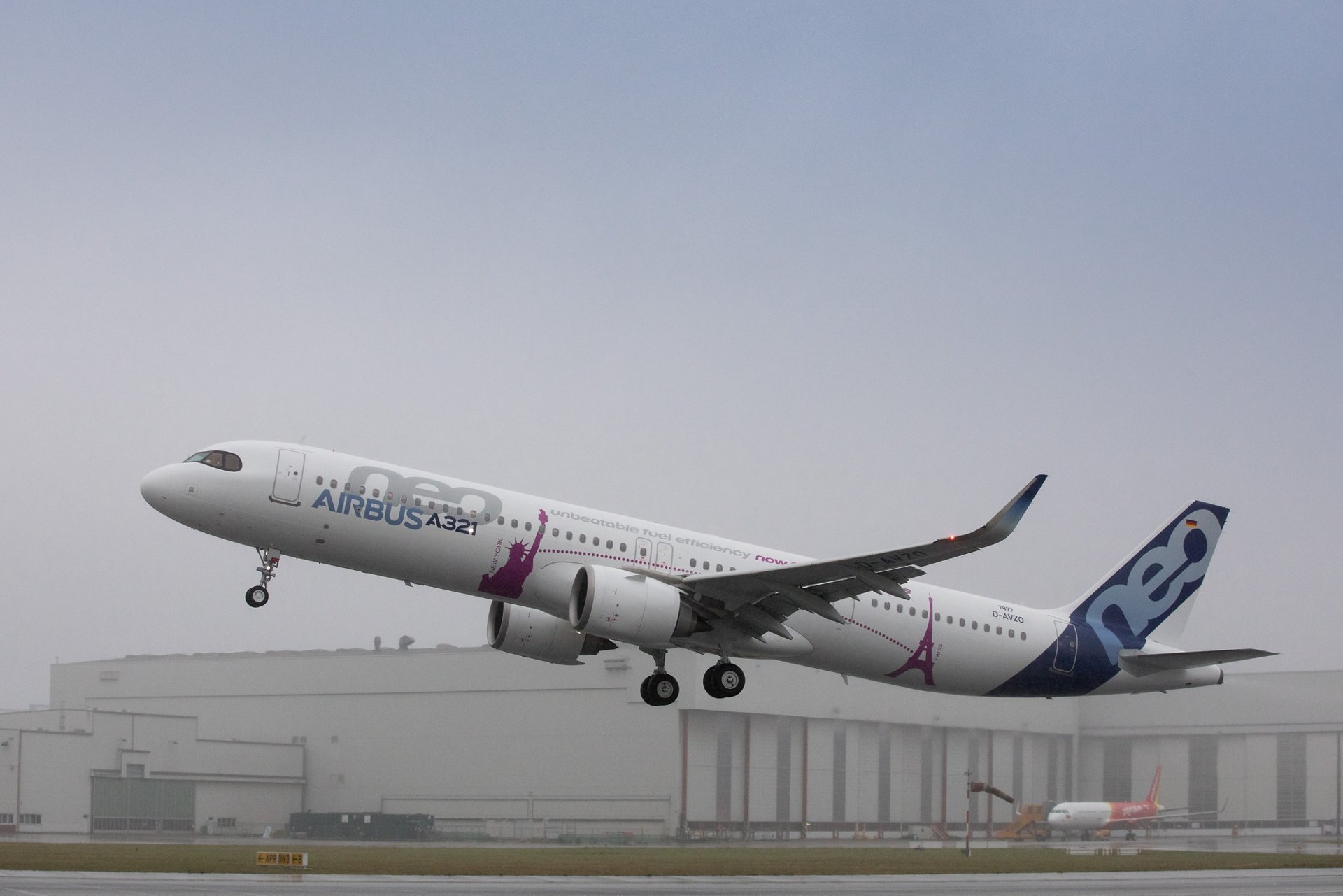 Airbus is to 76% commercial aircraft, which depends on 74% A320neo deliveries 
Airbus' revenue for the first nine months was €46.29bn (€40.4bn 3Q2018) with operating profit at €4.1bn (€2.7bn) which is 9% of revenue versus 6.8% a year ago. Free Cash Flow was affected by the A320 delays at -€4.9bn  versus -€4.2 a year ago.
The dominant Commercial Aircraft (76% of revenue) continues its weak order intake with orders for only 127 aircraft during the first nine months. Its strong A320neo program and smooth ramp of the A350 brings it increased revenues,  €35.6bn (€30.5bn) and healthy profits €3.4bn (€2.2bn).
The Helicopter division is flat in a difficult market, compensating with services when deliveries weaken whereas Defense and Space is slightly positive (revenue up 9% at €7.7bn with operating profits slightly down at €355m).
Guidance for 2019 for Commercial Aircraft was adjusted to 860 aircraft deliveries, down from the previous 880-890. Airbus' free cash flow is now guided at €3bn (€4bn). It maintains profits will increase by about 15% over last year.
Commercial aircraft
The revenue and profit increase was delivered by the A320 deliveries (422 versus 395 last year), the A320neo premium and the A350 program (77 versus 61) no longer eating cash. Total deliveries to date were 571 versus 503 last year. While better than 2018 it still leaves 289 aircraft to deliver in 4Q which is a continued challenge.
Airbus CEO Guillaume Faury said " "We are focused on the A320neo ramp-up and improving the industrial flow while managing the higher level of complexity on the A321 ACF in particular. Our nine-month delivery numbers and the updated delivery outlook for the year reflect the underlying actions to secure a more efficient delivery flow in the next years as we progress to rate 63 per month for the A320 Family in 2021."
What he says is its time to stop chasing the yearly numbers at all cost as this hits next year's numbers and the delivery rat race just goes on. Airbus must come out of heroic fourth quarters saving the results, it can't be a three-quarter company any longer.
The trade war with the US is a new problem with doubts who will shoulder any import taxes. For existing orders, Gauillame hinted at a split burden whereas new orders will see the customer pay.
The A440M
Ten A400M were delivered with several important capability achievements reached during the nine months (fueling of helicopters, deployments of 80 paratroopers). The program is still eating cash at a higher pace than planned but the program is now in a more stable phase.