Narrowbody Aircraft Retirements
Subscription Required
By Vincent Valery
Introduction  
June 15, 2020, © Leeham News:
Last week,
LNA
analyzed the accelerating widebody fleet streamlining by airlines. We now turn our attention to the narrowbody market. Numerous airlines, including American and Lufthansa, announced the early retirement of single-aisle aircraft since the beginning of the COVID-19 outbreak. However, the retirement of entire narrowbody types has been a rarer occurrence among carriers.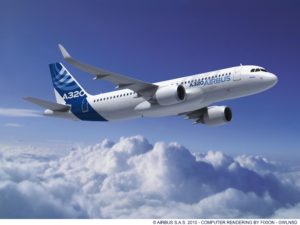 LNA
analyzes retirement prospects for Airbus A320, Boeing 737, 757, and MD80/90/717 family aircraft.
Summary
A market dominated by two types;
More variety among older aircraft in service;
Streamlining on core narrowbody fleets;
Regional breakdown for the oldest types in service.
To read the rest of the article Login or Subscribe today.
Category: Airbus, Boeing, Premium
Tags: 717, 737 Classic, 737 MAX, 737 NG, 757, A320ceo, A320NEO, MD-80, MD-90