Jan. 14, 2021, © Leeham News: Making predictions is always a hazardous business.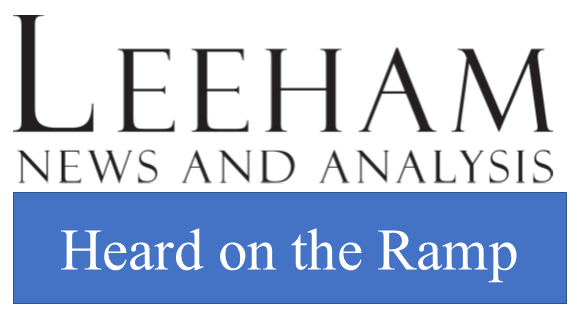 Some predictions take years to resolve. The outcome of others come sooner than later. If you're right, you look sage. If you're wrong, you look like an idiot.
But HOTR is going to take a stab at it anyway.
Production Rates
Boeing's 737 production rate, which was 7/mo as 2020 ended, will soon be 15/mo. How do we come to this?
Spirit Aerosystems bumps its rate for fuselages this month from 7/mo to 10/mo. It's also "burning off" the 130 stored fuselages at the rate of 5/mo. Five plus 10 equals 15. Boeing's production rate will step up through the year, doubling to 31 a month by early 2021. The latter is Boeing's own forecast.
Boeing's delivery rate throughout this year, and next, will be a combination of the new-production aircraft and Boeing's inventory of stored airplanes.
The 737 production rate should go to the low 40s/mo in 2023. Once again, this is from Spirit's own data. This should come close to being the delivery rate, too. Spirit should burn off its inventory by the end of 2022. Boeing forecasts clearing its inventory in early 2023.
Before the MAX was grounded, Spirit was prepared to eventually step up to rate 70/mo over the next several years. LNA predicts this will never happen now. Boeing's rate was about to go to rate 57 when the grounding orders were issued. LNA is skeptical this rate will return.
A320neo family production rate: Airbus is at rate 40 today. Look for this to go to rate 47 in October.
Boeing 777X production rate: Likely to stay at 2/mo into 2022, at least. Maybe longer.
Airbus wing of the future
A321, next step: Airbus has been working on what it calls the "wing of the future" for several years. It will be composite, and it will go onto the A321neo.
This is not an especially visionary prediction. The A330neo and A350 have composite wings. Airbus studied the next version of the A321neo for year, variously called the A322 or the A321++. The OEM is waiting to see what Boeing will do about launching a new airplane. Airbus could respond with the A322, with about 12 more seats. Or it could go ahead and launch the A322 with an entry into service in the second half of this decade.
It's also possible Airbus could slightly stretch the A320neo and put the wing of the future on this model as well.
A220-500: Not yet, but if Airbus launches the A320.5, then likely.
MAX orders
Once the pandemic end is truly in sight, LNA expects a health flow of MAX orders. Passenger avoidance won't be long-term.