By the Leeham News Team
March 5, 2022, © Leeham News: When will Boeing return the 737 production levels to the pre-grounding rate of 52/mo?
It's a question that is of key interest to the industry, employees, and the always-looming investment community. Boeing hasn't given any guidance beyond the 31/mo target sometime this year. The rate is currently in the low-to-mid 20s.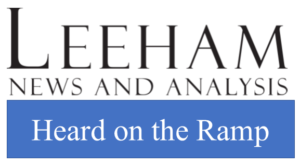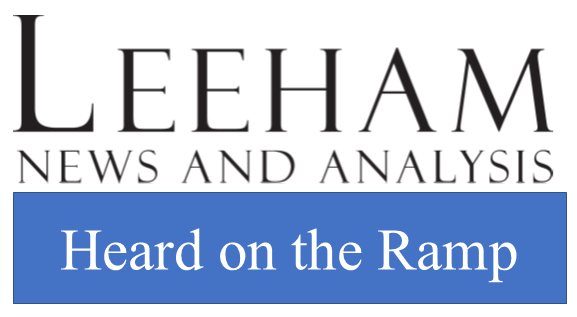 But if one carefully watches the Boeing supply chain, some of these publicly held companies give information to their own investors in public forums from which one can look at Boeing.
For example, Allegheny Technologies Inc., more commonly known as ATI, gave very specific guidance during its Feb. 17 investors' day. Seaport Global, a boutique shop, covers ATI and was the first to report the guidance.
"ATI stated that, 'in line with our customers' forecasts…when we look at 2025, we see single-aisle going to 127/mo,'" Seaport wrote. In this context, ATI's customers are Airbus, Boeing, and the three engine OEMs. Airbus is considering an A320 family rate 75/mo in 2025. Simple math says Boeing's MAX rate will be 52/mo by then. In its note, Seaport was more conservative, predicting rate 47 by 2025.
Spirit Aerosystems
Spirit Aerosystems held its investors day March 2. Spirit is a huge Boeing supplier. It builds the fuselage for the 737 and the noses sections for the 787, the now-completed 747, the 767, and 777. The 737 is, by far, the most prolific of the Boeing work.
During its investors' day, Spirit gave guidance to analysts about its work, which has obvious influence from Boeing. Bernstein Research, in its note of March 4, had this to say:
"[W]hile management did not reveal specific assumptions around longer-term production rates, the plan appeared to assume 47-52 monthly production on the 737 MAX (still most important driver of revenue, earnings, and cash, despite diversification actions), which is below where we expect 2025 production will go (57/month)," Bernstein wrote. Note that its conservative conclusion from Spirit also is 47/mo.
Before the MAX was grounded in March 2019, the production rate was 52/mo. Boeing planned to go to 57/mo by the end of that year.
Alaska Airlines orders 60 737-10s
Earlier this week, Alaska Airlines announced an order for 60 737-10 MAXes. Sixty were swapped from an existing MAX 9 order (another 15 were swapped from the MAX 9 to MAX 8s), so incrementally to Boeing, there are no new orders. But the 60 MAX 10s is a good boost for this subtype. According to the fleet database ch-aviation, there were 613 MAX 10 orders before Alaska's decision. Alaska is now the carrier with the third-largest number of MAX 10 orders, behind United Airlines (251) and Vietjet (106).
The MAX 10 order is the death knell for the Airbus A321neo in the Alaska fleet. There are only 10, from its 2016 acquisition of Virgin Atlantic. Expanding this fleet depended entirely on whether Alaska would have international or long-haul Hawaii and Alaska (state) ambitions beyond the range and capabilities of the MAX 10. An insider explains that with its oneworld membership, entered into shortly before the COVID pandemic occurred, the airline can now rely on oneworld partners for these longer-haul operations. The MAX 10 can fill the airlines' domestic needs at the expense of a small A321neo fleet type.