Russia's Irkurt claims its MC-21 mainline jet, a direct competitor to the Airbus A320/321neo and Boeing 737-8/9 MAX, will be some 10% more economical. Irkut claims the MC-21 will be up to 23% more efficient than the current engine-powered Airbus and Boeing products.
Thanks to a reader who is at the MAKS air show, we received this photo from a slide presentation. Although others may have seen this information before, this is the first time we have.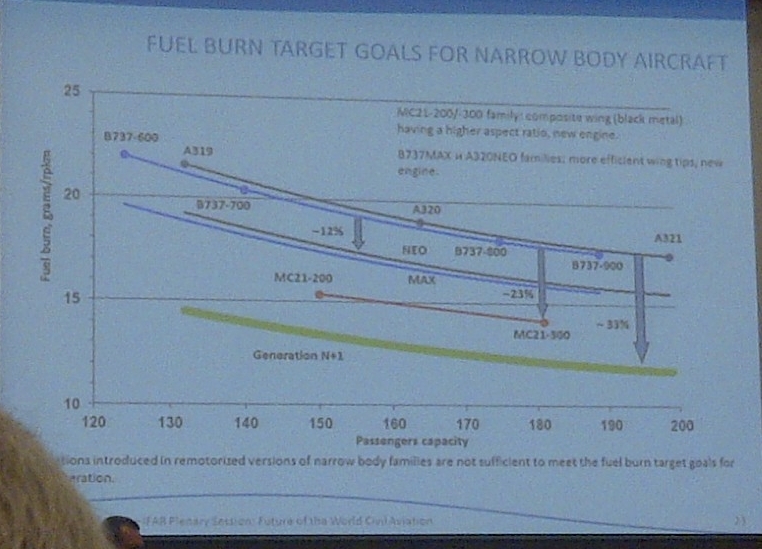 Other MAKS news:
Sukhoi inked orders for some more Superjet 100s.
Still no announcements from Airbus, Boeing or Embraer.
Ilyushin Finance Corp and Bombardier announced that the first Russian operator of the CSeries CS300 will Vim Airlines. IFC ordered 32 with 10 more options at the Paris Air Show.
In other news, Boeing and Canada's WestJet announced a letter of intent for 65 737 MAXes: 25 MAX 7s and 40 MAX 8s. This will enable WestJet to expand and replace its 737 NG fleet. Delivery begins in September 2017, making WestJet one of the first operators.