Subscription Required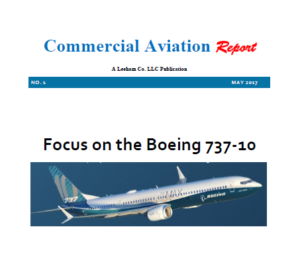 May 15, 2017: © Leeham Co.: It's coming down to crunch time for Boeing to launch the 737-10 MAX.
There was the "soft launch" of the airplane at the March 2017 ISTAT conference in San Diego.
The Paris Air Show is around the corner. It's next month, and Boeing officials want to launch the program there.
In a Special Report, Leeham Co. LLC is re-launching the magazine that was the foundation of the creation of Leeham Co. and Leeham News and Comment. The magazine, Commercial Aviation Report, or CAR for short, takes an in-depth look at the 737-10, its genesis and its competitive position against the Airbus A321neo.
To read the rest of the article Login or Subscribe today.