By Bjorn Fehrm
Subscription Required
Now open to all readers.
Introduction
November 30, 2017, © Leeham Co.: We have covered Boeing's deliberations whether to restart 767-300ER passenger version production here and here.
To understand how good a stopgap the 767-300ER would be for an airline needing to replace ageing 767s, and the Boeing 797 not being there in time, we check its economics versus the alternatives.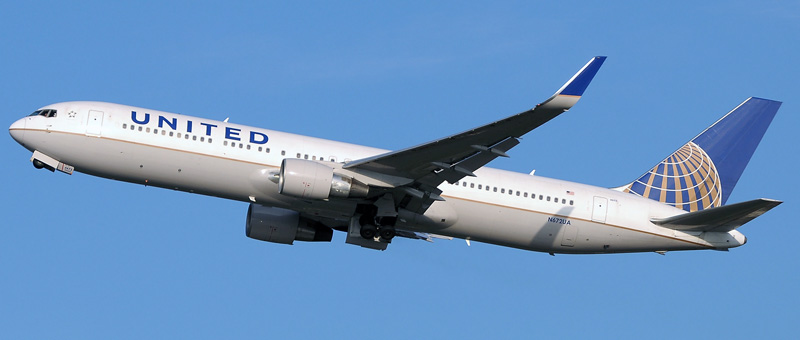 Should an airline buy additional 767-300ERs (if offered) or the overqualified and therefore more expensive 787-8? Or is defecting to the Airbus A330-200/-800 a better option?
Summary:
The 767-300ER takes about 30 fewer passengers than the 787-8 or A330-200/-800.
It's lighter than the longer range 787 and A330s; therefore landing fees will be lower.
Its lower weight and smaller size also lowers crew costs.
The lower costs for fees and crew can't fully compensate for higher fuel and maintenance costs per passenger.
It will be up to aggressive pricing to close the gap to the more capable and lower cost 787-8 or A330-200/-800, should Boeing restart the passenger 767 line.
Discussion
The 767-300ER versus Boeing's and Airbus' alternatives
We will assume the 767-300ER is offered and produced as is, with only avionics upgrades and Aviation Partners Boeing (APB) split winglets. Most 767-300ERs are operated on medium range flights such as US transcontinental routes.
We will, therefore, compare the aircraft with medium range two-class cabins with 60-inch spaced lie-flat business class seats, complemented with 31-inch economy seats. The 767 would then hold 20 Business seats at five abreast with 209 Economy at seven abreast, giving 229 seats.
The 787-8 would have 264 seats divided between 24 Business (six abreast) and 240 Economy (nine abreast). The A330-200/-800 would transport 266 passengers at 24 Business seats (six abreast) and 242 Economy (eight abreast).
We fly the aircraft over typical US transcontinental routes, Figure 1.
Going West, we shall calculate with 2,500nm as a reasonable average. We use our normal reserves of 5% enroute, 30 minutes circling and a 200nm alternate.
Fuel burn
The flight time will vary between five and a half hours for the 787 and up to six hours for the slower A330 and 767. The 767-300ER consumes 25.3t of fuel, the 787-8 25.1t, the A330-200 27t and the A330-800 25.8t. The seat mile fuel differences are with fuel at $1.75/US gallon and with 767-300ER as datum at $0.0222/sm:
787-8          -23.6% or $0.0190/sm
A330-200    -7.7% or $0.0203/sm
A330-800    -22% or $0.0194/sm
The higher fuel burn per seat for the 767 is as expected. Total fuel cost for the trip is in the $14,500 bracket for all aircraft except the A330-200 which costs 5% more. The higher seat counts for the 787 and A330s brings the per seat fuel costs below the 767.
Other costs
When we look at the other costs making up Cash Operating Costs (COC), we find:
The 767 has lower crew costs at $10,600 compared with ~$12,000 for the others. It's because the US market flight crew costs are lower than the longer range and heavier 787-8 and A330-200/-800.
Maintenance costs are roughly the same at $5,800 for the 787-8 with the A330s at $6,600 and the 767 at $6,200. The smaller and lighter 767-300ER has its higher airframe maintenance costs taking away the advantage of lower engine maintenance costs.
The 767 has a lower Maximum Takeoff Weight (MTOW) and takes fewer passengers. Therefore, it has lower Landing and Handling costs (US Domestic traffic doesn't pay enroute fees). The 767 costs are $4,500 versus $5,200 for the 787-8 and $5,400 for the A330s.
At total mission COC we have the 767 at $35,800, the 787-8 at 37,650, the A330-200 at $39,650 and the A330-800 at $38,800. On a seat-mile basis with the 767 as datum at $0.0544 we have:
787-8          -8.8% at $0.0496 per seat mile COC
A330-200    -4.7% at $0.0518 seat mile COC
A330-800    -7.7% at $0.0507 seat mile COC
The 5%-9% higher seat mile COC for the 767-300ER is not surprising. It has fewer seats to spread similar mission fuel costs and its lower crew and landing costs can't compensate.
Conclusion
As described in the previous articles, a rebirth of the 767-300ER passenger version has many implications for Boeing. As a stopgap, until NMA/797 for airlines which operates 767 fleets today, it can make sense.
The Cash Operating Cost (COC) deficit of the 767 compared with its alternatives is 5%-10% with today's low fuel prices. This can be compensated with low acquisition costs and aggressive pricing of the airframe's maintenance costs.
The main consideration for Boeing will probably be, "how many defections to the Airbus A330 do we risk with and without a restarted 767 line, before we have the NMA/797 available?"