By Bjorn Fehrm
February 15, 2018, ©. Leeham Co in Toulouse: Airbus Group presents better results for 2017 than predicted, despite challenges in several programs. Profit was up 34% on flat revenues. The underlying driver for the strong performance is the A320 program, and with record 2017 orders and backlog, no end is in sight.
Airbus CEO, Tom Enders, says the A320 is "sold out' until 2023 and the company is working on how to produce 70 per month, to keep up with demand.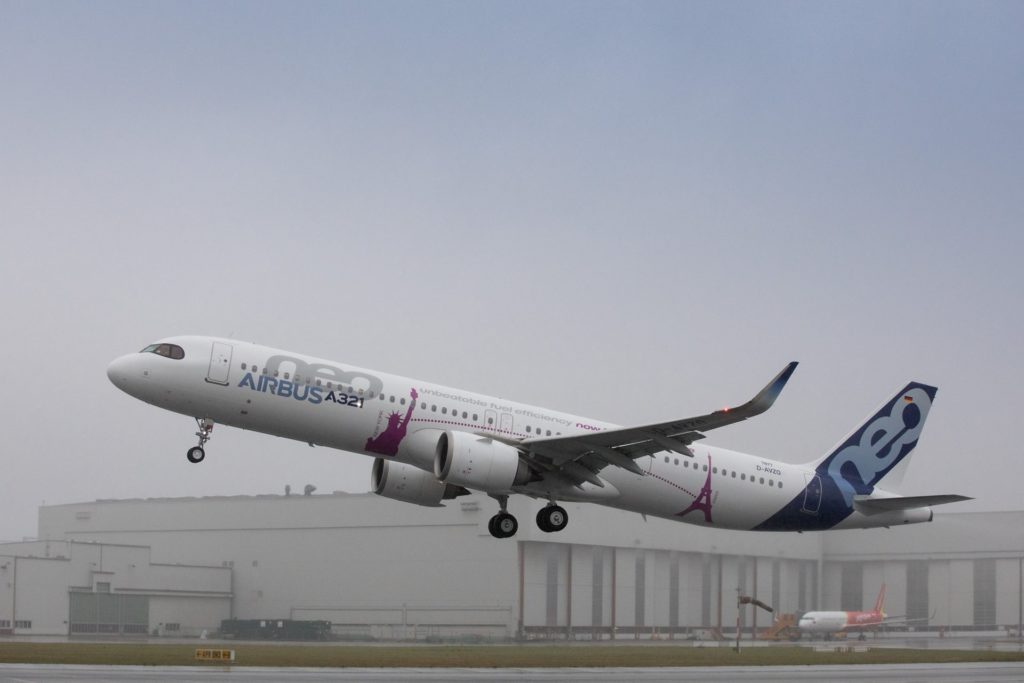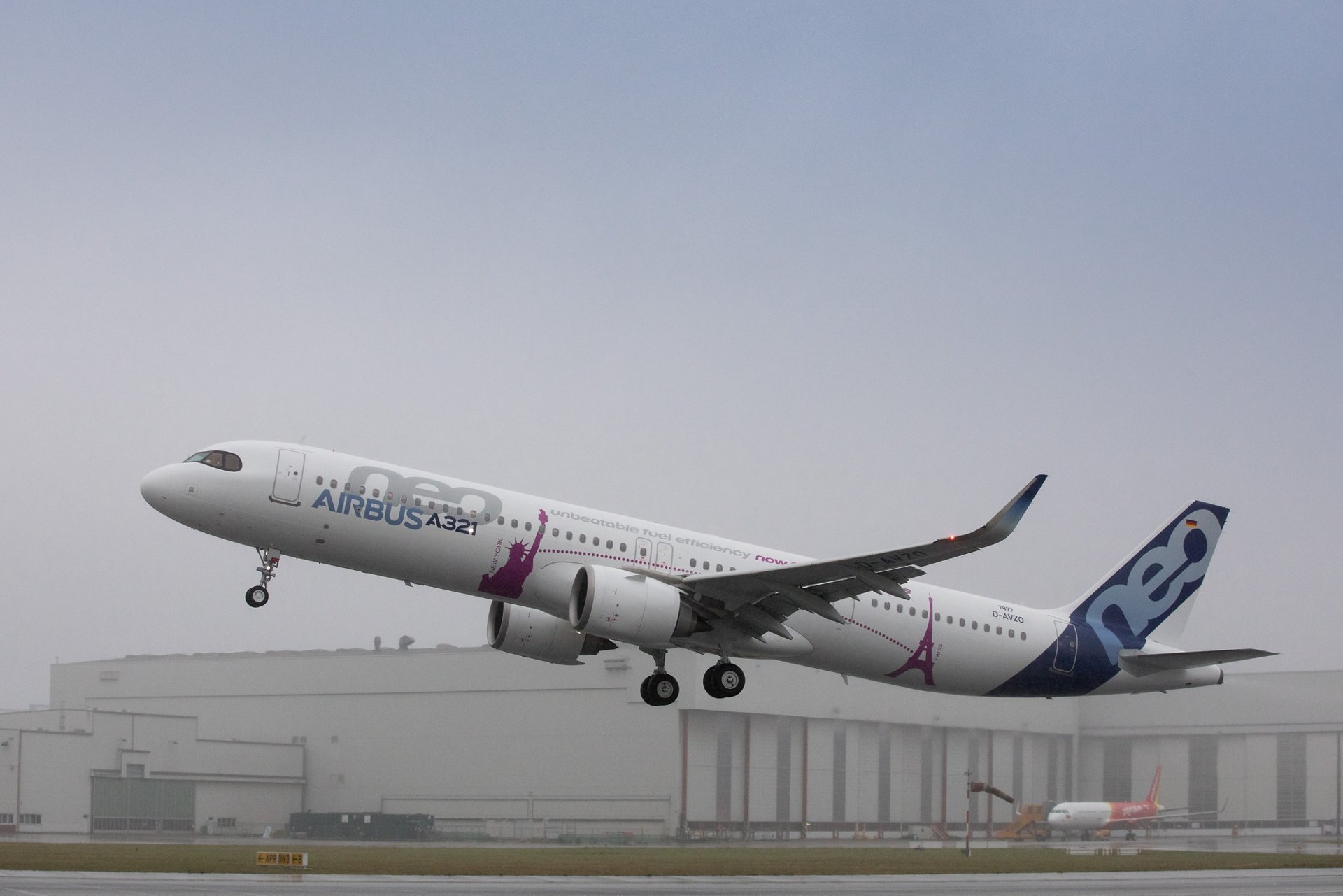 2017 group results
The Airbus revenue and net profit were beating guidance at €66.8(66.6)bn (2017 figures followed by 2016 in brackets) and €3.4(2.3)bn respectively. Results, like last year, were cut by one-time charges of €1.3bn for A400M and €0.1bn compliance costs, partly compensated by one-time gains of €0.6bn from selling Defense electronics.
The company ended the year with €13.4(11.1)bn in cash, of which €6bn was generated in 4Q2017.
Guidance for 2018
Airbus expects to deliver 800 aircraft during 2018, of which 600 will be A320 series with two-thirds being A320neos and one-third A320ceos. This is contingent on engine deliveries, see below. The higher deliveries of civil aircraft will increase profits by another 20% compared to 2017.
CSeries
The guidance does not include the effects of adding the Bombardier CSeries to Airbus aircraft programs. The joint venture talks are going well according to Enders and the confidence of concluding the cooperation agreement in the second half of 2018 is high.
Aircraft programs
A320
Airbus delivered 182 A320neo aircraft out of a planned 200 during 2017. The balance was filled with A320ceos to a total of 558 A320 deliveries for 2017.
Both neo engine manufacturers had problems during 2017. Pratt & Whitney with the well-known technical problems and CFM with LEAP engine deliveries being late. Despite the troubles with engine deliveries, the A320 program was the undisputed cash engine for the group.
For 2018 the plan is to produce more than 600 A320 aircraft. This is contingent on engines being available. A new problem was detected for the Pratt & Whitney GTF engine last week. About 50 Airbus aircraft are affected by a changed component not performing correctly, causing major engine problems for affected aircraft.
Enders was confident the joint Airbus and Pratt & Whitney team would get on top of this problem as well. How long engine deliveries would be disturbed was too early to tell.
A330
The A330neo is in full flight test with first A330-900 delivery in the summer. The sole A330-800 test aircraft is getting ready for flight test. The program is running at six aircraft per month and will stay at this level until the neo transition is finished. Then the order situation will decide any rate adjustments.
A350
The A350 program has performed better than expected during 2017. Production is running smoothly with traveled work at a record low level, almost on the level of the A330 Final Assembly Line.
Ramp to 10 per month is secured for the end of the year and the program now plans cash positive deliveries beginning end 2019.
A380
Airbus secured a critical order for an additional 20 aircraft from Emirates in January 2018. This secures the program for the next 10 years according to Enders, even without further orders.
Should no additional orders come about, Airbus is prepared to reduce the rate of A380s to six each year. At this level, the program is not profitable but losses are "acceptable" according to Enders. The long-term outlook this gives improves the discussions with existing customers to order more A380 and for new customers, like Chinese airlines, to enter the program says Enders.
A400M
Airbus reached a critical agreement with the six customer nations and their procurement agency, OCCAM, on the 5th of February 2018.
The agreement outlines a realistic production and capability roadmap for the A400M. It also limits the customer's penalties and withholding of payments for delivered aircraft.
By it, Airbus has planning certainty with limits to future losses. The agreement turns the A400M program from an unpredictable liability to an aircraft program which can be fulfilled by Airbus with acceptable consequences.
Airbus could thank to the agreement make a provision for a €1.3bn charge against 2017 results. This shall be the last large write-off for the program, according to Enders.
The production rate was 15 aircraft for 2017, with 11 planned for 2018. Should no new orders be placed, then the program can continue at a rate of eight A400M per year until new orders arrive.