March 14, 2018, © Leeham Co.: Airbus and Boeing have engine issues on in-service airplanes, but customers point to very different responses to getting their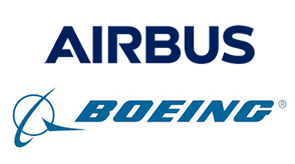 grounded airplanes back in the air.
Airbus' problems with A320neos powered by Pratt & Whitney Geared Turbo Fan engines have been making headlines almost since introduction in late 2016.
Less well publicized, but nevertheless by now well-known within the industry, has been Boeing's 787 powered by Rolls-Royce Trent 1000 engines.
Grounded A320neos
Airbus and PW suffered long-running engine shut-down issues that resulted in airlines grounding aircraft for the lack of spare parts or spare engines. Monday, the Indian aviation authority ordered A320neos at Indigo and Go airlines grounded over the latest problems. Neither the European EASA or the USA's Federal Aviation Administration thought it necessary to ground the airplanes as long as one of the two engines did have the latest design issue (see Bjorn Fehrm's story today).
Airlines note that Airbus has PW sending new engines off the production line straight to the customers with Airplanes on the Ground, known as AOGs. New production A320neo family airplanes are parked around the Toulouse and Hamburg airports, engineless because the powerplants are going to the airlines with AOGs.
On the other hand, airlines with 787s that are AOG due to issues with the Rolls-Royce Trent 1000 engines, complain that Boeing hasn't taken a similar action.
Grounded 787s
Air New Zealand had four grounded 787s. Three are about to return to service. Virgin Atlantic also has grounded 787-9s. It leased in Airbus A330-200s and returned to service an Airbus A340-600 to replace its grounded aircraft.
ANA also has been affected, as has other airlines. Latam is leasing in A330s to cover its grounded 787s. About 200 787s are affected by the engine defects.
LNC is told that Boeing wants new Trent 1000 TEN engines delivered to it to maintain production as opposed to customers with AOG that would get them back in the air. Boeing is also in the process of increasing 787 production. Diverting the Trent engines to AOG airplanes could threaten the ramp up, LNC is told.
Boeing did not directly address this when asked.
"We are working with our engine partners to meet our delivery commitments and ensure our customers' airplanes return to service as quickly as possible," spokesman replied in an email. "We have been working with Rolls-Royce and our customers to ensure issues with Trent 1000 Package C engines are addressed in a timely manner. The performance of the 787 fleet is important to us and any disruption receives our prompt and rigorous attention."