Subscription Required
Introduction
June 11, 2018, © Leeham News: Boeing is increasing the production rate of the 787 next year from 12 to 14/mo.
Airbus is reducing the production rate of the A330neo from 10 to 6/mo.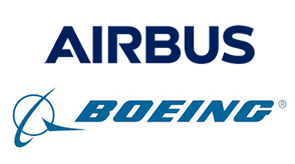 Last year, buried deep in its website, Airbus indicated plans to go to rate 13/mo, although no date was listed.
With few sales of the airplane last year or so far this year, will demand support a rate hike next year? If so, a decision is needed pretty much now to go forward.
One London-based aerospace analyst tells LNC the top executives say no rate hike will be coming.
Scheduled deliveries may lend a clue.
Summary
Boeing is winning the wide-body order race and retaken the lead in market share.
Airbus' former top sales chief bemoaned the lack of delivery slots for the A350.
Supplier issues still slow A350 deliveries.
To read the rest of the article Login or Subscribe today.