By Bjorn Fehrm
July 11, 2018, © Leeham News.: With the CSeries repainted and rebranded in Airbus colors, will this change its fortunes? The aircraft has been on the market for 10 years and has not been a home run in term of sales.
We look at how the A220 fits in the Airbus lineup and the sales plan the Airbus leaders say they have for the aircraft.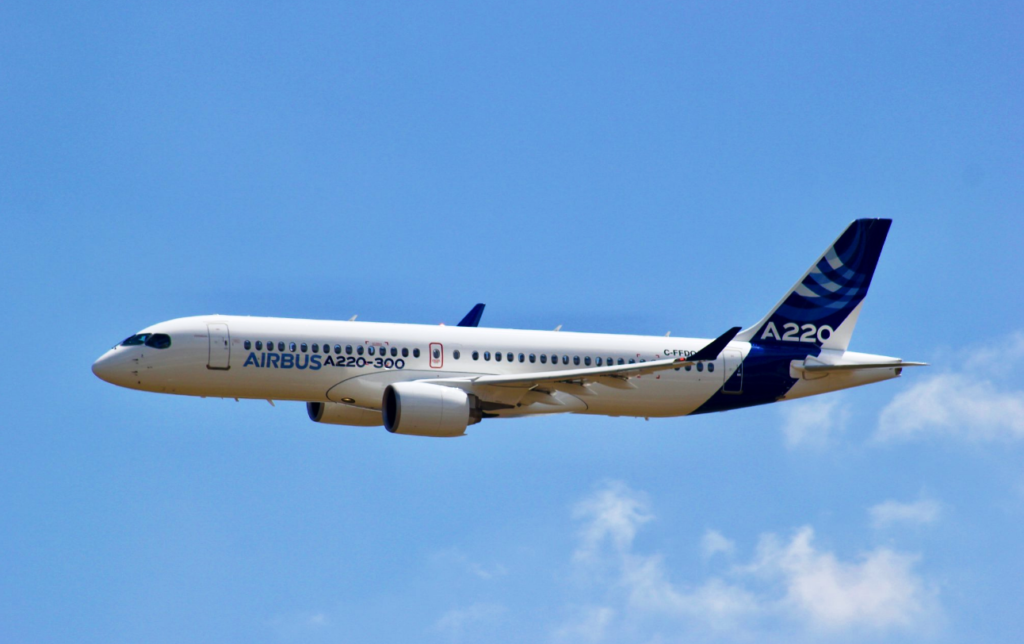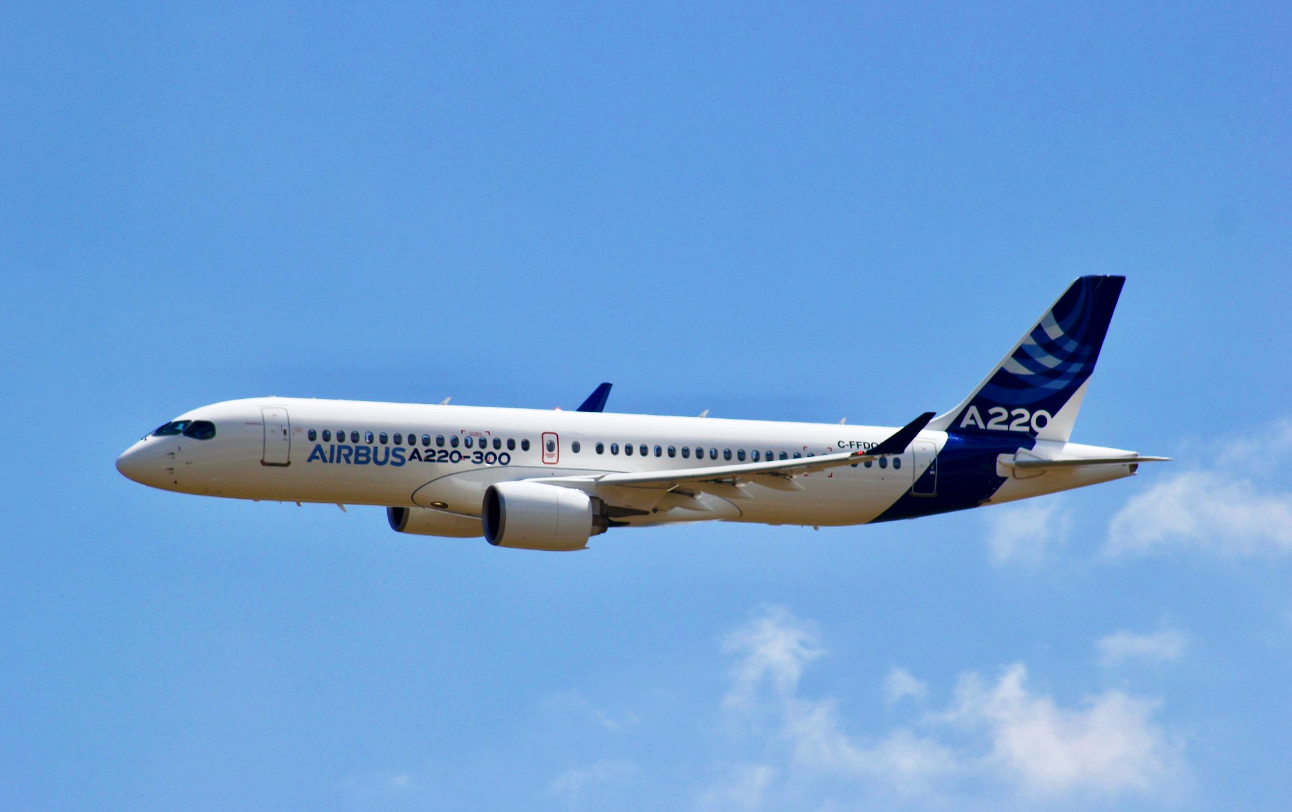 The A220's place in the Airbus family
In the presentations preceding the A220-300's over-flight, the leadership of the Airbus-dominated A220 joint venture (CSALP, C Series Aircraft Limited Partnership) revealed how they see the A220-100 and A220-300 fit in the extended Airbus family.
The A220-300, aka CS300, is the network feeder, Figure 1. The A220-100 (CS100) is a step-up regional aircraft and a route opener.
The A319 is kept in the lineup, now positioned as a special performance aircraft with long range and good hot/high airport performance.
Above the A319 the positioning is clear. The A320neo is a hot seller and it's 40 seats larger than an equally configured A220-300.
Airbus also claims the A220 shares the A320 DNA with 18-inch-wide seats in economy and the Pratt & Whitney GTF engines, making it quiet for take-off and landings.
Airbus then showed a slide how the Airbus aircraft differ in seating and range and how its lineup is superior to Embraer's E190-E2 and E195-E2 in range, Figure 2.
As we will show in subsequent articles, this is a case of comparing Apples with Oranges.
Sales prospects
Airbus sales management said they expect 3,000 A220 to be sold over a 20-year period and sales this year would be high two digits. Later in the day, a JetBlue order for 60 A220 with a further 60 as options was announced.
This was, of course, no coincidence. The events were closely timed, to give the new A220 series a kick-start as an Airbus aircraft.
It will be interesting to see if this was the only order Bombardier/Airbus stocked for the launch or if we can expect more announcements at next week's Farnborough Air Show.