Analysis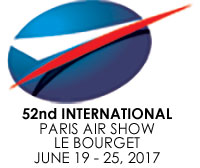 June 19, 2017, © Leeham Co.: Boeing's launch of the 737 MAX 10 on its face was a surprisingly strong showing here at the Paris Air Show.
Kevin McAllister, CEO of Boeing Commercial Airplanes, and Dennis Muilenburg, CEO of The Boeing Co., announced there were 240 orders from more than 10 customers when they confirmed the show's worst kept secret: that the launch was here.
The 240 orders were more than had been expected—and less than advertised.
Dissecting the numbers
The number 240 announced by the two CEOs were not firm orders. As Boeing began to roll out the announcements within the hour, it became clear that many of those announced today were "commitments," under Memorandums of Understanding (MOUs).
While MOUs of a new airplane program almost always covert to a firm order, MOUs nevertheless don't get booked to Boeing's backlog until they are.
Of the 118 commitments announced today, 66 of them were conversions from existing MAX orders, mostly MAX 8.
Lessors share
Lessors played a big role in Monday's announced. Sixty of the 118 orders and commitments announced were from leasing companies, including a new one, Tibet Financial Leasing.
Lessors haven't been fans of the MAX 9 or its predecessor, the 737-900ER, due to a small customer base and lack of liquidity (relative to the 737-800/8). Some key lessors were skeptical of the MAX 10 for the same reasons.
One of the lessors converting MAX 8 orders was GECAS, whose sibling, CFM, makes the engines for the MAX 10. GECAS had not been a MAX 9 customer and its conversion from the MAX 8 was a modest 20.
More orders/commitments should be announced this week.
Update: Since this post was written, Lion Air announced a new order for 50 MAX 10s.