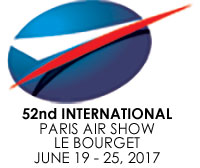 Update: Early order announcements at the end of this post.
June 19, 2017, © Leeham Co.: Boeing made it official today: the 737 MAX 10 was launched at the Paris Air Show with 240 sales.
More than 10 customers–to be identified later–ordered the airplane, said Kevin McAllister, CEO of Boeing Commercial Airplanes.
The MAX 10 challenges the Airbus A321, which has outsold the 737 MAX 9 by a factor of three or four to one, depending on how orders are measured.
Outselling MAX 9
Airbus has sold more than 1,400 A321neos. Boeing doesn't break out sub-type orders for the MAX but at times acknowledged around 300. LNC estimated there were about 410 orders, based on Lion Air's current fleet and orders for the 737-800/900.
It's unclear how many of today's orders are conversions from the MAX 9.
A321neo still will dominate
John Leahy, COO Customers of Airbus, dismissed the new 737.
"The A321 will fly up to 1,000 miles further with 10 more seats wile burning less fuel," he told LNC. "It will continue to dominate this segment of the market."
The A321neo requires installation of auxiliary fuel tanks to achieve the longer range. Without any tanks, the MAX 10 has a slightly longer range, which is the basis for Boeing's claim that the MAX 10 can fly farther. With one AUX tank, the A321neo flies farther and with three, it hits the 1,000 mile range Leahy points to.
Boeing claims the 737-10 will have 5% better seat mile and trip economics than the slightly heavier A321neo. Airbus claims its airplane is about 1%-2% better than the MAX 10.
LNC's own analysis, using normalized cabin configuration which has virtually the same number of seats at the same seat pitch and other features, concludes that the economics are on a par.
Market demand
The market demand for the MAX 10 is open for debate. Some analysts believe Boeing will sell between 200-300. Boeing believes it will be 1,000.
LNC believes MAX 10 orders will come in part at the expense of MAX 9 orders that have already been placed.
The MAX 10 could also cannibalize the 737 MAX 200, the high-density version of the 737-8. Ryanair is reported to be In talks to order the MAX 10. The MAX 200 will carry between 194-197 seats in Ryanair's configuration. The MAX 10 has an advertised maximum capacity of 230. The MAX 200 has more range than the MAX 10, however.
Initial Orders:
BOC Aviation MOU for 10
GECAS: 20–converted from previous MAX deal
TUI, 18–converted from previous MAX deal.
CDB Leasing, 10, including 8 converted from previous MAX deal.
Tibet Financial Leasing, MOU 20
Spice Jet: 20 new orders, 20 conversions from MAX 8
Lion Air, 50 (new)