By Bjorn Fehrm
August 16, 2017, ©. Leeham Co: Air Berlin, Germany's second largest airline, with 85 destinations, 8,000 employees and 72 aircraft, filed for bankruptcy yesterday.
We wrote about Air Berlin's problems in October last year and we've covered its part owner, partner and moneylender, Etihad Airways, in articles this year.
It was the latter that no longer believed in Air Berlin's turnaround plan and stopped the money flow.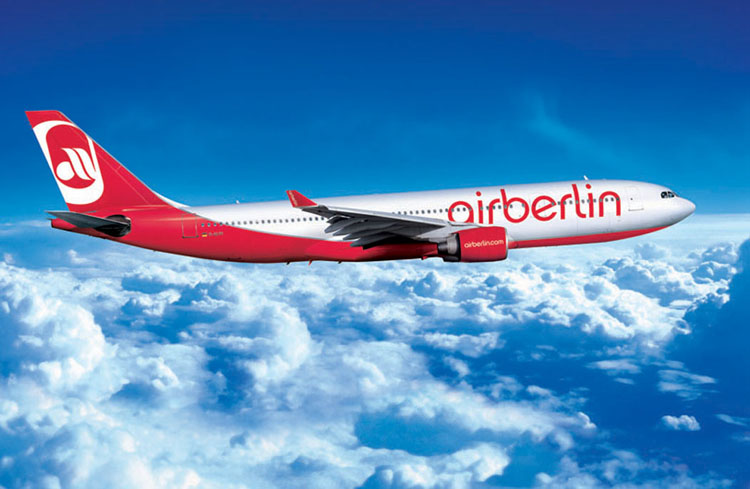 Restructuring plan did not work
Etihad has been giving Air Berlin a chance to show that its restructuring to a network carrier would work (started last fall). Etihad provided Air Berlin a €350m loan in April, to make continued operations possible. It also said it would continue to support the airline for 18 months.
The 1Q2017 results were not good, operationally (Figure 1) or financially (Figure 2).
Traffic went down, costs up and the many changes caused havoc with Air Berlin's passenger customers. Bookings went down.
As a result, losses increased. For 1Q2017, revenue was €650m and costs €930m (Figure 2, line 1 and 7). The hope was, the restructuring would take bite in 2Q2017. But it didn't.
Once the 29% owner didn't want to inject more cash to keep the operation going, the management had to file for bankruptcy. The German state was contacted in June to guarantee further loans, but these talks gave no results.
Talks between Air Berlin and TUI (Europe's largest tour operator) also collapsed earlier this year. The idea was to form a joint venture holiday airline by merging TUIfly with Air Berlin's leisure airline Niki.
Losers in the bankruptcy
The losers will be the shareholders (share capital is negative since years), loan givers (Abu Dhabi banks have loans of €800m to the airline) and the lessors who own Air Berlin's fleet.
Wells Fargo analyst Gary Liebowitz writes:
"Air Berlin has a fleet of 72 planes mostly A320 family (44), A330 (17), and 737NG (10). Nearly the entire fleet is leased. Among the public lessors:
AerCap: 10 off A330-200s (avg age: 12yrs) + 4 off 2008 vintage A320s; estimated 1.0%-1.5% of AerCap's fleet value
Aircastle: 1 off A320 from 2007; estimated 0.3% of fleet value. Aircastle shrewdly sold most of its Air Berlin leased planes in Q2 2017.
FLY Leasing: 1off A330-200 from 2001. Estimated 1.0% of fleet value.
Air Lease: 1 off 2010 A320. Estimated 0.2% of fleet value."
GECAS is also a major lessor to Air Berlin.
Of the public lessors, AerCap has the largest exposure. The bankruptcy should come as no surprise for AerCap. The 1Q2017 results told a clear story.
It's now for AerCap to find new homes for the 10 A330-200s after November. The German state has given Air Berlin an emergency loan of €150m to get holiday passengers home and push the final end of operations to after the German general elections in September.
The €150m shall keep the airline operating until end November.
Likely buyers of parts of Air Berlin
Lufthansa wet-leased 38 A320s from Air Berlin in a deal earlier in the year and is interested in taking over more of the airline. It can now cherry-pick the parts which are interesting for its Eurowings low-cost airline. The negotiations have already started.
For other parts, like the Niki leisure airline and the majority of Air Berlin's 8,000 employees, the future is uncertain. For Etihad, it has it two largest partner airlines in bankruptcy proceedings (Alitalia is the other one).