Chinese and Russian Widebody takes shape. Part 5.
By Bjorn Fehrm
Subscription Required
Introduction
February 12, 2018, © Leeham Co.: In the fourth article about the Chinese/Russian wide-body, CR929, we analyzed the engine selection for the aircraft. Now we continue with a first performance analysis of the CR929 against its main competitors, the Boeing 787-9 and Airbus A330-900.
We will use the preliminary data we have collected for the CR929 and compare this to the data for the 787-9 and A330-900.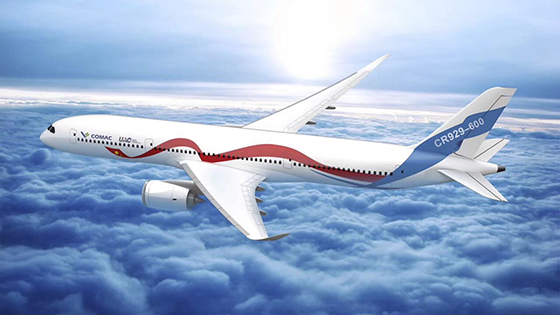 It's the first analysis, on preliminary information. But there is enough knowledge of the key parameters to use our performance model to draw the first conclusions about the CR929's positioning in the market.
Summary:
The CR929-600 is modeled closely after the 787-9. The technology for structures, systems, engines and aerodynamics are similar.
With a similar payload capacity, the fuel consumption should be better as the CR929 is defined with a lower maximum range.
It's wider cabin eats up the weight and drag advantage, however. There will be little difference between the efficiency of the 787-9 and the 15 years younger CR929.
To read the rest of the article Login or Subscribe today.
Category: Airbus, Boeing, Comac, GE Aviation, Premium, Rolls-Royce, United Aircraft
Tags: 787-9, A330-900, Airbus, Boeing, Comac, CR929, CR929-600, CRAIC, UAC