May 15, 2018, © Leeham News: The engine problems at all four OEMs mean a later entry-into-service for the prospective Boeing New Midrange Aircraft (797), says an influential figure in commercial aviation.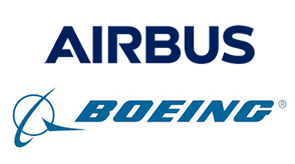 And the longer Boeing puts off a decision to launch the NMA, the more Airbus A321neos will be in service and the more difficult an already challenging business case for the NMA becomes, says Steven Udvar-Hazy, executive chairman of Air Lease Corp.
Hazy made his remarks at the 38th annual Airfinance Journal conference today in Miami.
NMA is only as good as the engines
Hazy noted the problems GE Aviation, CFM, Pratt & Whitney and Rolls-Royce are having with the GEnx on the Boeing 787 and 747-8, the LEAP on the A320neo and 737 MAX, the Geared Turbo Fan on the A320neo and the Trent 1000 on the 787. He predicts it will be 12-18 months before the problems are resolved.
"This slows down NMA development," he said. "We've been pushing Boeing very hard for two engine choices. Will we have sufficiently reliable engines by 2025-26? I don't think so."
Boeing for more than two years targeted an NMA EIS, if the program is launched, for 2024-25 EIS. On the most recent earnings call, CEO Dennis Muilenburg dropped the reference to 2024.
Last year, LNC reported that privately Boeing salesmen were telling customers 2027 was a more likely EIS. The supply chain was also being told 2027, LNC reported. Boeing denied this.
In March, LNC reported that focus on the NMA needed to shift from the overall business case to the engines. See these stories here and here.
Tough business case
Hazy said that even aside from the engines, Boeing has a tough business case for the NMA.
"The question is, can Boeing build the aircraft economically that is affordable for the industry?" He said doing so as a composite airplane will be tough. A composite airplane is needed to achieve the economics, an LNC analysis previously concluded.
"A key question is where will they build it," Hazy said. Boeing's Washington State workforce is unionized.
"The research and development investment is very significant," he said. "The engines are a huge question mark."
Hazy sees about 2,500 A321neos in service by the time the NMA enters service. The A321neo EIS becomes greater the longer Boeing waits to launch the NMA, he said.