Wide-body production rates show mix of strength, weakness
Subscription Required
Introduction
May 14, 2018, © Leeham News: Wide-body production rates by Airbus and Boeing are expected to go up modestly during the next three year, with a jump in 2022—if Boeing 777X production rates head for 7/mo in late 2022, as the company projects.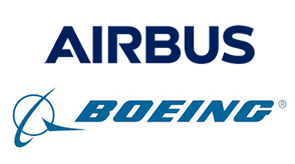 The supply chain was asked last year by Boeing for a Rate Readiness Assessment that suggests a rate of 5/mo in late 2021 and rate 7/mo a year later.
Airbus is expected to boost production of the A350 to 13/mo as early as late next year. Meanwhile, the A330 production rate is coming down due to soft demand.
These rates omit impacts of the US withdrawing from the Iran Nuclear Deal, in which some 100 Airbus orders, mostly wide-body, and some three-score wide-body Boeing orders disappear with the action.
Summary
Production rate hikes driven by A350, 767, 787.
A380, A330, 747, 777 remain weak.
Is entire twin-aisle market continuing a down-gauging?
To read the rest of the article Login or Subscribe today.
Category: Airbus, Airlines, Boeing, Emirates Airlines, Etihad Airways, Premium, Qatar Airways
Tags: 747, 767, 777, 777 Classic, 777-300ER, 777X, 787, A330, A330ceo, A330neo, A350, A380, Airbus, airlines, ANA, Boeing, Emirates Airline, Etihad Airways, Lufthansa Airlines, Qatar Airways, Singapore Airlines, wide-body production rates