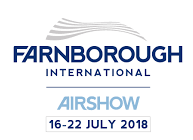 July 16, 2018, © Leeham News: Farnborough: Boeing has returned to considering a metal fuselage for the New Midmarket Aircraft as an alternative to the ovoid-based composite design that has been the focus for the past two-three years, multiple sources tell LNC.
Boeing hasn't been able to narrow the cost of the composite design to a point where selling the aircraft in the $70m-range is feasible, sources say.
Among the issues
Composites are more expensive than metals.
Airlines are still conflicted about what the airplane should be.
Delta Air Lines wants a "CASM king," with little interest in cargo.
United Airlines wants more flexibility, including cargo.
Asian carriers are interested in cargo.
Boeing still hasn't closed the business case for the NMA.
The market demand remains a matter of debate. Boeing claims it's between 4,000-5,000 airplanes. Others see it as closer to 2,500, with Airbus capturing a portion of this.
Boeing sees a major production makeover as one key to the business case, but challenges are significant.
Tying aftermarket services to sales of the NMA is also a key element.
Timeline slipping
For more than two years, Boeing officials claimed entry-into-service will be 2024-2025 if the program was launched.
Last year, LNC reported that some airlines and suppliers were told by Boeing a 2027 EIS was looking more likely. (Boeing Commercial Airplanes Corp Com denied this.)
In the first quarter earnings call, Boeing CEO Dennis Muilenburg dropped reference to a 2024 EIS, pointing only to a 2025 EIS.
Ihssane Mounir, vice president of Commercial Sales & Marketing, last month indicated Boeing would "protect" a 2025 EIS but didn't say how.
Steven Udvar-Hazy, chairman of Air Lease Corp, said at an Airfinance Journal conference in May engines won't be ready until an EIS of 2026-2027.
Sam Pearlstein, the aerospace analyst for Wells Fargo, just issued a pre-air show note predicting a 2026-2027 EIS.
Key suppliers tell LNC EIS is more likely 2026-2027.
Authority to Offer, or ATO, the airplane for sale was anticipated in the fourth quarter this year and a formal program launch next year. But word is emerging that ATO is now targeted for the first quarter.
LNC has further indications that even a 2026-2027 EIS may be moved to the right.
Air show presentation
Boeing this week will talk about future airplanes during the Farnborough Air Show. How much information about the NMA, if any, will be included remains to be seen. Previous future airplane presentations seen by LNC were more esoteric: electric, hybrid and radical designs were the focus.