Part 3: Boeing 757 replacement: 757 and Airbus A321neoLR versus clean sheet designs.
Subscription required.
By Bjorn Fehrm
Part 3 of 3
Introduction
In Part 2 of our three-part 757 Replacement analysis, we took a close look at Airbus' new 97 tonne take-off weight A321neo, revealed in a world exclusive by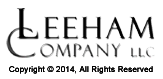 Leeham News and Comment October 21. We analyzed the A321neoLR's capabilities and limitations when compared to Boeing 757-200W and we saw that it could do the international flights that the 757-200 does with about 25% better efficiency. In this final Part 3, we will now compare the 757 and A321neoLR against what can be Boeing's reaction, a clean sheet New Single Aisle, NSA, or New Light Twin Aisle, (NLT). First the conclusions from Part 2:
When using the United Airlines-configured 757-200W international as benchmark, we came within seven seats of the 757 capacity for an A321neoLR. It covered the same range and had trip fuel costs that were 25% lower.
The per seat fuel costs gave a 22% higher efficiency, which was within 2% of Airbus own figures.
737 MAX9 is not suitable for stretch to an international version, not because the wing is not good enough but because the MAX9 cannot bring the wing to an angle at take-off where it can work efficiently; the landing gear is too short.
Summary
For Part 3 we can summarize:
A New Single Aisle (NSA) or New Light Twin (NLT) which would enter the market in 2025 would be sized at around 200 passengers with subsequent variants covering the 175-225 seat market, all numbers with OEM standard two-class seating. Figure 1 shows the fuselage cross sections we have used in our modelling of NSA and NLT to cover this market segment.
In order to cover the market segment of the 737, A320 and 757 it would have a range in excess of 4,100nm. We will use 4100nm for our modeling to maximize the comparative efficiency information.
Its efficiency would be higher than an A321neoLR, primarily due to better engines and a more modern wing.
The New Light Twin (NLT) wins on comfort and ground turn-around time but pays with a larger fuselage cross section due to the extra aisle. This causes more drag and structural weight, net effect is a reduction in efficiency of around 2.5%.
To read the rest of the article Login or Subscribe today.
Category: Airbus, Airlines, Boeing, CFM, China, Comac, CSeries, Embraer, GE Aviation, Irkut, Leeham Co., Leeham News and Comment, Pratt & Whitney, Premium, Rolls-Royce, Uncategorized
Tags: 737, 737 MAX, A320, A320NEO, Airbus, Boeing, Bombardier, CFM, Comac, CSeries, Embraer, GTF, Pratt & Whitney, Rolls-Royce