No new turboprop from Embraer for now
Subscription Required
May 27, 2019, © Leeham News: Embraer is not going to launch a new 70-90 seat turboprop now or at the Paris Air Show next month, the CEO of its Commercial Aviation unit said today at the company's pre-air show briefings in Brazil.
Speculation has been rising since word leaked last year that Embraer began showing a conceptual turboprop airliner to potential customers. But John Slattery, CEO of Embraer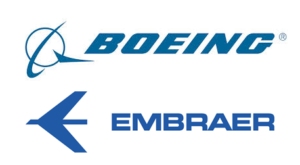 Commercial Aviation, said the business case has yet to be closed, information still needs to be gathered and analyzed, and studies of the engine technology—including hybrid electric—still must be done.
ATR and Bombardier are the leading global manufacturers of turboprop airliners today. ATR has an overwhelming majority of the backlog, between 80%-85%. Bombardier neglected sales of the Q400 during the development of the C Series. The company last year agreed to sell the program to Canada's Viking Air. The transaction is expected to close this summer.
To read the rest of the article Login or Subscribe today.
Category: ATR, Boeing, Bombardier, E-Jet, Embraer, GE Aviation, Pratt & Whitney, Premium
Tags: ATR, ATR 42, ATR-72, Boeing, Boeing Brasil-Commercial, Bombardier, Embraer, Embraer turboprop, Q400, Viking Air