Dec. 29, 2020, © Leeham News: Stories and headlines shouted that this month's Boeing order by Alaska Airlines adding 23 orders and 15 options to an existing agreement meant the death knell for the Airbus fleet.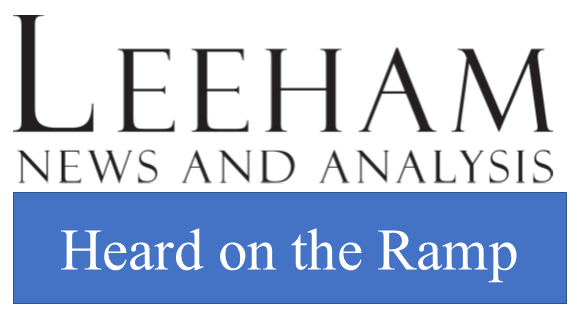 Alaska indeed announced that all the A319s and A320s inherited from its acquisition of Virgin America will leave the fleet by 2024. But 10 Airbus A321neos remain at least through their lease terms in 2029.
The airline now has 68 Boeing 737 MAX 9s on order and 52 on option.
This is exactly as LNA suggested several times: rotate out the smaller Airbuses as leases expire and keep the larger A321neos.
COVID-19 accelerated the retirement of the smaller Airbus family members by a couple of years. But it never made sense to keep them in lieu of the 737-9 once Alaska committed to this plane several years ago.
But what of the old Virgin America order for 30 A320neos? These are still on the books.
Cancelable Orders
Alaska's financial filings disclosed that these orders, among the first placed by an airline after Airbus launched the program, are cancelable. Although the penalty is not disclosed, officials said the amount is not large.
But these orders can be upgraded to the A321neo. And a sub-fleet of 10 A321neos doesn't make a lot of sense, but for the fact Boeing has nothing to serve the same missions as the A321neo.
LNA asked Alaska about those 30 A320neo orders.
"We don't envision the A320neo has a role in our fleet, and we are working with Airbus to determine best path forward," a spokesperson emailed.
Could the "best path forward" including swapping to the 321neo?
"Not much more to share," the spokesperson said.
Much depends on just what Alaska wants to do with its fleet and routes post-COVID.
LNA speculated what Alaska could do with the A321XLR if it wanted. The XLR would open many routes the MAX 9 can't do. (The MAX 10 has even less range.) Depending on the US city, Alaska could go nicely into Latin and some areas of South America with the XLR.
Even Anchorage and Honolulu could see significant, expanded service, should Alaska choose.
Market intelligence indicates Alaska wants a price for the A321neo millions below Airbus' offer. Whether this gap can be bridged remains to be seen.