Update: Royal Air Maroc, Mongolian Airlines ground MAX.
March 11, 2019, © Leeham News: Indonesia regulators today joined China, Grand Cayman Airways and Ethiopian Airlines in grounding the Boeing 737 MAX pending investigations or inspections.
This means about one third of the in-service MAXes have been grounded by regulators or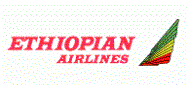 operators.
The moves came within 36 hours of the crash of Ethiopian Flight 302, a MAX 8, six minutes after take off from Addis Ababa. The crash killed all 157 people on board five months after a Lion Air 737-8 crash that killed 189 passengers and crew. Lion Air is an Indonesian carrier. The airline's JT610 crashed 12 minutes after take off.